A patio door could transform the look to a great deal and provide a fresh new feel altogether. It serves as the primary link between the backyard and home which is the reason why it is advisable to come up with innovative and unique patio door design ideas to integrate the outdoor and interior space in a visually attractive and stylish manner. Here are some of the design ideas for a patio door.
Rustic style patio doors
Rustic decor plays a crucial part towards providing the house with an enduring appeal. In order to incorporate such a theme throughout the house the classic window frames and exterior wood doors are a must. This type of style helps in maintaining the right balance within the house by offering a simple yet elegant style. There are different types of varnishes and stains available which look amazing with stone or stucco exteriors.
French doors style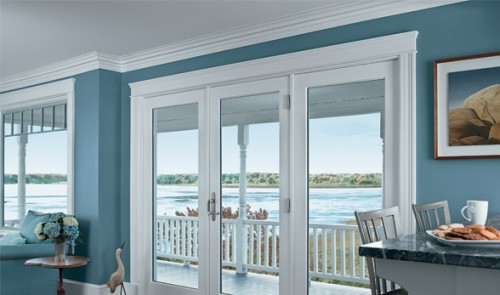 The in-swinging French door is often considered a stately and elegant architectural element connecting the outside to the inside. This patio door design idea impacts the furniture placement of the house as it swings and takes up considerable floor space. Similar to this style, the out-swinging French door is another option for homeowners and generally does not affect interior furniture placement of the house. However, the problem with such doors is that they need to be installed and designed in such a manner so as to protect them from strong wind gusts and rain.
Folding glass doors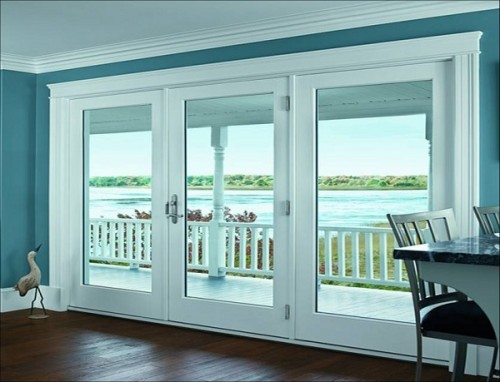 Folding glass patio doors are the perfect way to erase the distinction between outside and inside of the house. The biggest advantage with such type of doors is that they open from corner to another which creates a big opening. The only concern with folding glass doors is that they are quite expensive but definitely smooth and easy to operate.
Mediterranean and Spanish style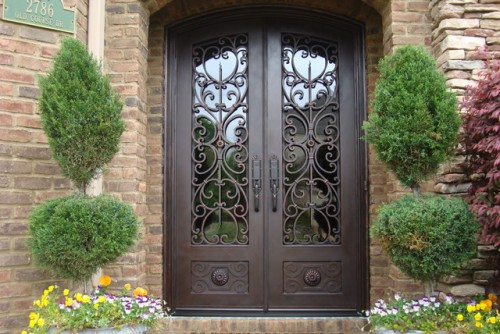 Home owners who prefer the prospect of sturdy and solid door wood in the patio can opt for Mediterranean inspired doors. One of the patio door design ideas for such doors is characterized by tile work, oversized archways as well as highly textured engraving. These types of doors are ideal for lush gardens as they can create a sense of a relaxing and truly isolated space.
Pivot doors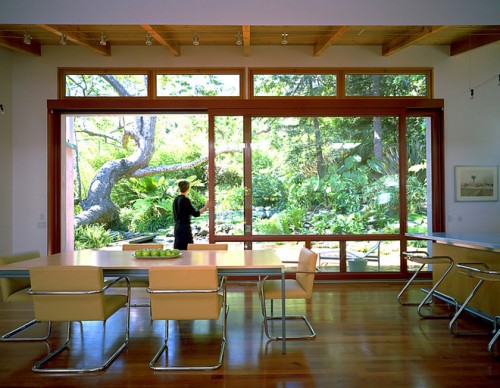 Pivot doors work in a similar fashion like hinged doors but get its support from pivot boxes and pivots. With the help of such doors it is possible to achieve a large opening with single panel. The configuration and operation of the door calls for proper screening of the door unless the door leads to some screened porch. Unlike, sliding glass doors or standard French this type of doors can prove to be quite expensive but certainly helps in adding an intrinsic value to the home.
The patio door design ideas can successfully transform the entire garden area or outdoor space into an outdoor oasis with the help of simple yet elegant and sophisticated designs.