When you lead a hectic lifestyle, your home should be a place of peace and sanctuary to unwind and de-stress. A minimalist interior might not appeal to every home owner, but for those who are looking to create a tranquil haven that is clutter-free and serene, it can be a wonderful design option. Here's a look at the benefits of minimalist décor and how you can achieve this modern look within your home:
Remove visual stress – Everyday clutter around your home can act as a form of visual distraction. Visual cues can pull our attention from the tasks that really need our concentration and cause a form of visual stress which in turn can lead to physical tension. A home that's clutter free – or at least is designed to hide any clutter away – is a home that's calming. Minimalist interior design also rules out any visual stress created through busy furnishing and decoration. Forget complex patterns in the bedroom for example, opt for plain quality duvet covers with simple statement scatter cushions.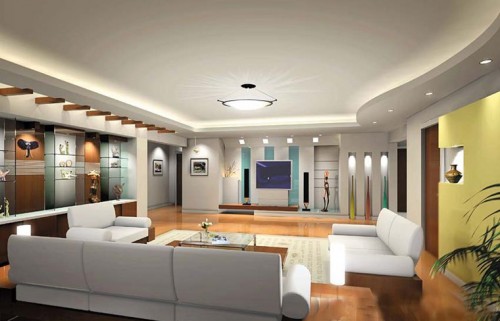 Highlight beauty – If you look through home magazines or interior blogs you're likely to find those with less fuss more appealing; with clutter removed or hidden, a minimalist interior gives you chance to focus on the beauty in your home, whether that be pieces of treasured furniture, works of art or family photos. As you design each room think about the items that you wish to play prominence in your décor, perhaps you have a wall of framed pictures you'd like to make a central feature or a wonderful vintage sofa that deserves attention?
Keep things simple – Achieving a minimal and modern home is about keeping things simple; only essential pieces of furniture should be included in each room. In the lounge you may only have a sofa, a coffee table and a television. Whilst a bedroom may consist of your bed, a bedside table and a book shelf! How you furnish your minimal interior will depend on the practicalities of your lifestyle, but remember: less is more. If it's time to simplify, start with the furniture, the fewer pieces of big furniture the better.
Enjoy easy maintenance – When your home interior has been planned with minimalism in mind, you can guarantee that keeping your house organised and clean will be a lot easier! Removing clutter and unnecessary ornaments and objects means more space to manoeuvre the hoover and less tat to dust. The less stuff you have, the easier your job will be to keep your home tidy and relaxing. If you think how much easier it is to clean a room with nothing in, you'll get the idea.
Quality is key – A minimalist interior designer will always pick quality over quantity. Choose a few items that you really love as opposed to a house full to the brim with flat-pack items.
Dan Baker is a home and garden blogger with a particular interest in minimal interior design. For Dan, beautiful minimal design must include crisp white duvet covers and not a scrap of clutter in sight.
There are some great ideas on minimal furniture like oak console tables online and some great designs and ideas to get on your ideas board.