Over the years the clocks have come in various shapes and sizes. Time is the most precious entity and clocks as well as watches signify it. Despite the advancement of technology by leaps and bounds in the past few decades, clock has not lost its place in people's houses. Rather, decorative wall clocks for living rooms have become a means of reflecting ideas, belief or art.
1. A Wild Time Wall Clock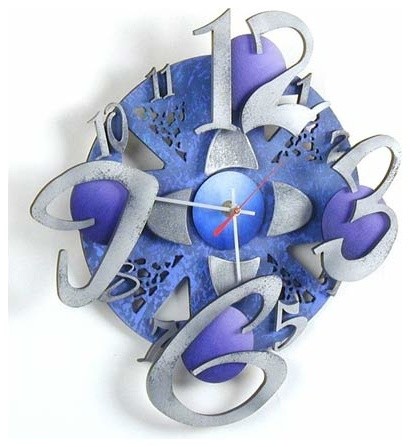 David Scherer has designed this decorative wall clock for living rooms with sober decoration. It has overwhelmingly large 12, 3, 6 and 9 fitted on explosion of textures arranged into a diamond shape with a pendulum oscillating beneath.
2. Fun Time Wall Clock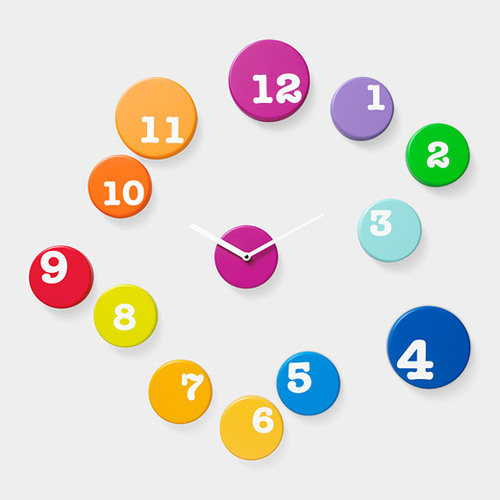 Another David Scherer clock that completely justifies its name. Large numbers but only for quarters of the clock, vivid colours and playfully misplaced set of needles bring a light-hearted feel to the environment.
3. Kaleidoscope Wall Clock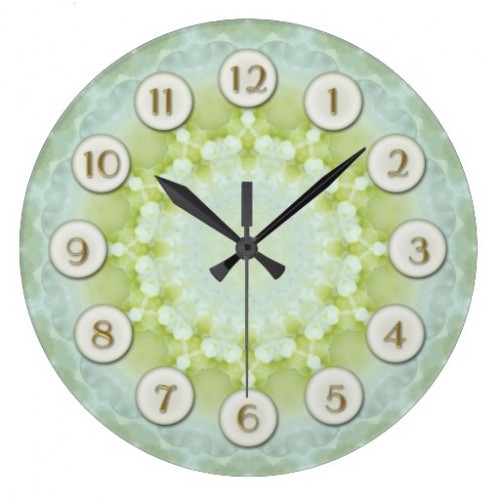 This Infinity Instruments wall clock has a 32-inch diameter, black antique hands with quartz movement and colourful panels for each hour with numbers on them. Its thoughtfully subtle design makes it blend with various interior decorations.
4. Metal Sunray Clock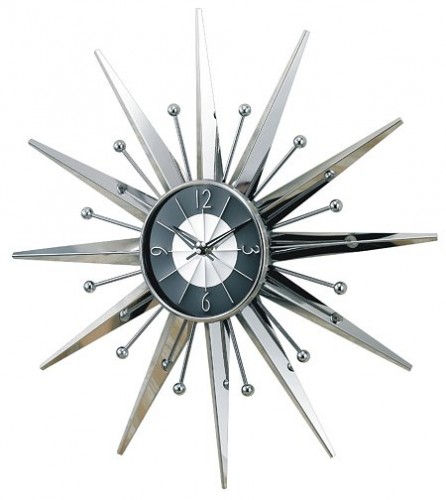 This decorative wall clock for living rooms is designed by George Nelson for Control Brands. It is almost 2 feet diametrically and is very striking with silver spikes resembling sun rays and chrome spheres depicting radiating protons.
5. Moving-Gear Wall Clock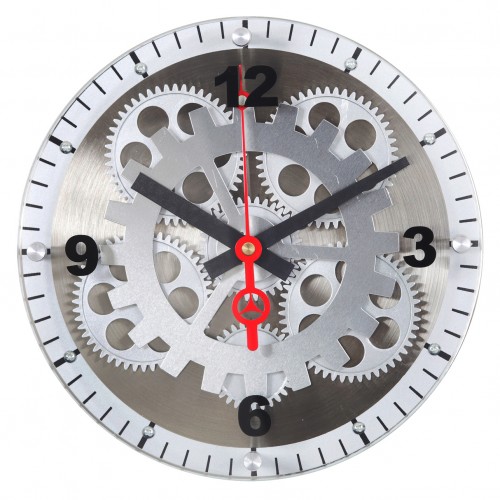 This decorative wall clock has an elongated rectangular transparent glass cover which reveals decoratively moving gears at the background.
6. River City Cuckoo Clock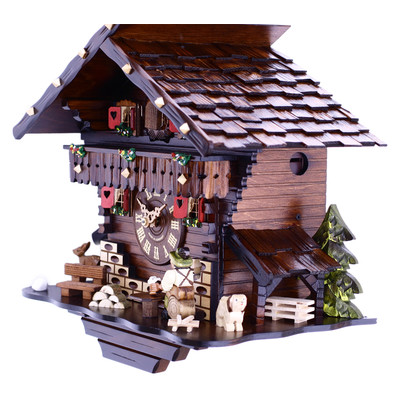 This German-styled chalet cuckoo clock is perfect for those who want to retain the long tradition to cuckoo clocks. The designs and the cuckoo of the clock are hand-carved and the entire piece is hand-painted too.
7. Round n' Round Aluminium Clock
This decorative wall clock by Nova Lighting seems like a giant instrument of a hypnotist. As its name suggests, the clock features multiple circular plates with such subtle colours and arrangement that make the clock quite intriguing. A deliberate second look or a stayed gaze is almost assured.
8. Silver Million Dollar Clock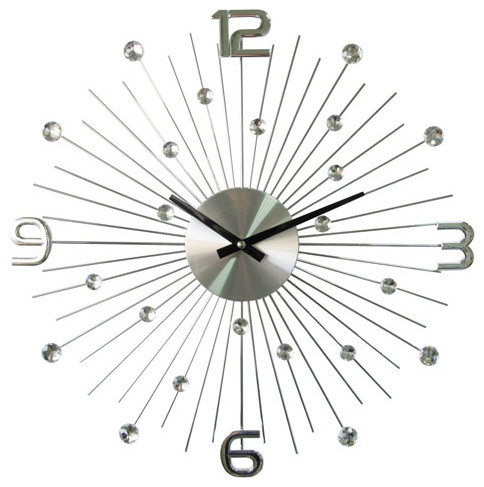 This Verichron decorative wall clock for living rooms is finished in chrome and features relatively small circular dial with distinct gold-black hands. Rest of the clock is an artwork with spokes and clear crystal.
9. Vintage License Plates Clock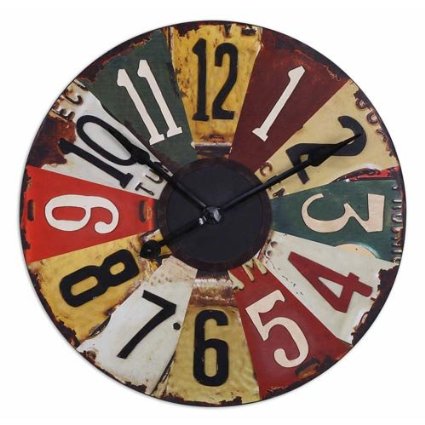 The clock has been designed for those who want to show that they have different taste whether it is liked or not. However, this clock will surely be liked due to rusty, old number plate-style design with seemingly flowing numbers on them. The clock is surprisingly colourful enough to be called decorative.
10. Zion Wall Art Clock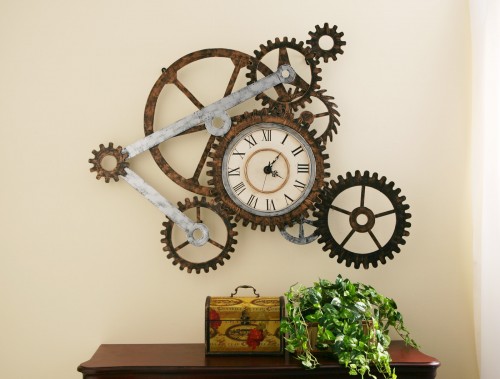 This is a piece from Holly & Martin that will take large space on the wall but will do enough to interest time-punctual people as they look at it. It looks like a clock has been welded into a setup of gears and levers.