The height of the ceiling can be adjusted accordingly by using the bold ceiling colors.  The traditional approach has always been in using white as the go-to ceiling color, since it allows in making the room appear larger and brighter. No doubt the thing works and if you are someone who likes to follow the crowd, then do so happily.
1. Blue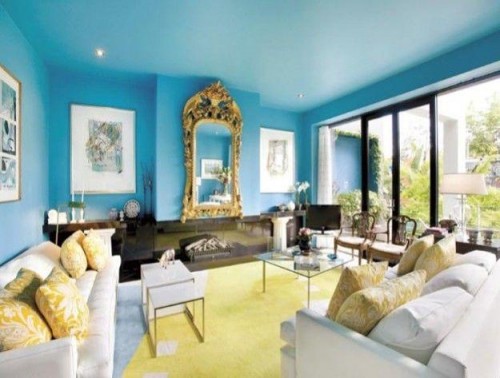 Cue from the decorative accessories and favorite textiles need to be taken at the time of choosing bold ceiling colors. A visual rhythm gets created when a color gets repeated throughout the space, making the eye to move all across the room.
2. Pink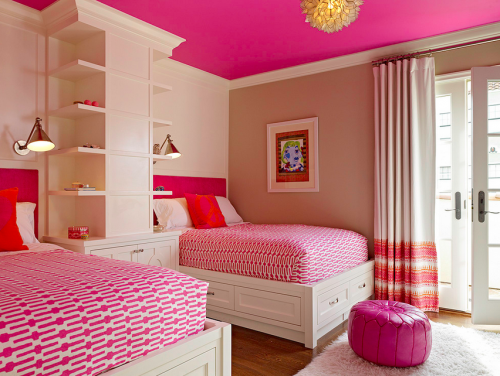 A tall ceiling can be lowered by using hot-pink. It helps in giving the room a fun and youthful vibe, yet retaining the feeling of a cozy sanctuary.
3. Yellow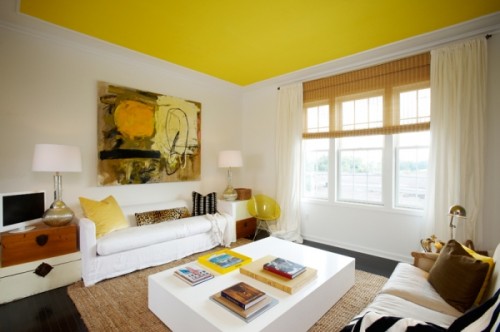 For all those who are using windows as walls, they are getting their ceiling space only where they can add some colors. Yellow hue helps in pulling the viewer's attention straight up to the ceiling, with a little help from the glass windows (or walls).
4. Orange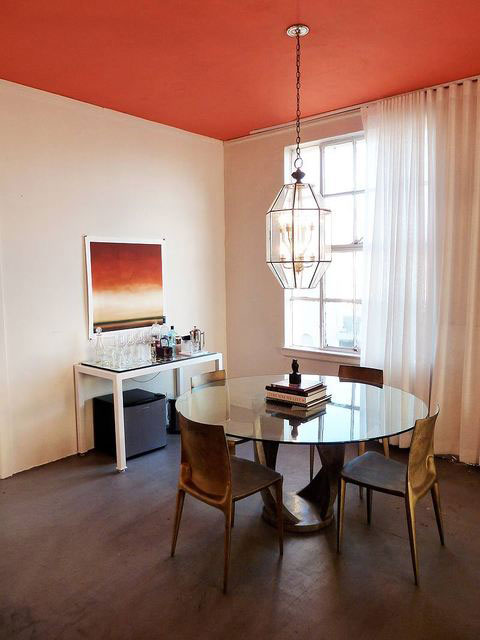 Abundance of light gives one the freedom in going as bold with pattern and colors as they want. Orange ceiling and a contrasting checked-pattern floor can do plentiful in getting the attention of the viewer. If that's too much, then walls of glass giving gorgeous views of greenery will not allow one to take in that much.
5. Yellow-green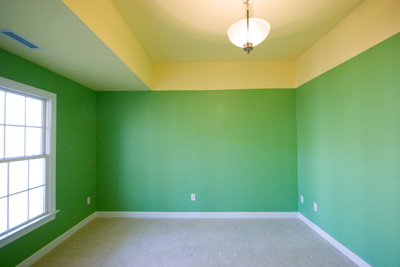 Bold ceiling colors can be used in accentuating the interesting details and architecture of a room. Yellow- green color can be used in those things on which the owner don't want to draw the attention to, as these will blend right in.
6. Purple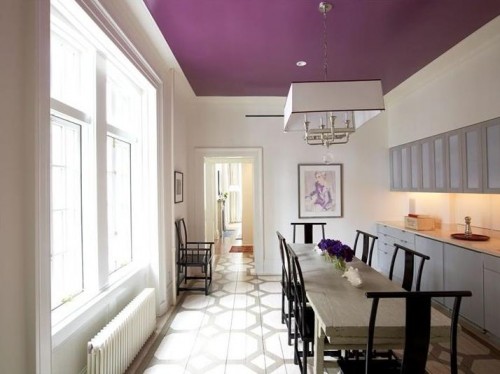 Deep purple can be another great choice when it comes to bold ceiling colors since this color is thought to be restful and stress- reducing. Palette inside a room won't be as effective if the ceiling is left white and the walls are colored purple instead.
7. Aqua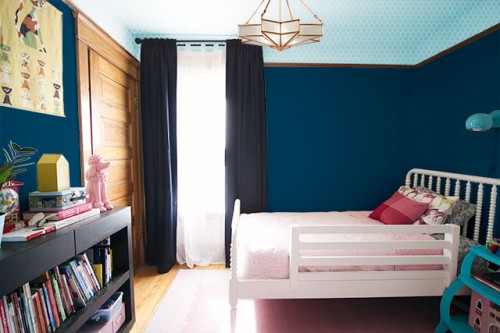 This watery shade of blue is one of the many bold ceiling colors that got tested down the years. This color can be paired with gray and white or tan for a cool, calm vibe.
8. Teal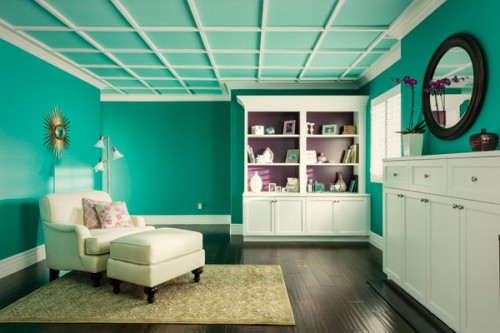 This is another blue ceiling. The white ceiling trim frames it, giving it a super-crisp look. A subtle and soft foundation is provided by the warm light gray wall for this palette.
9. Green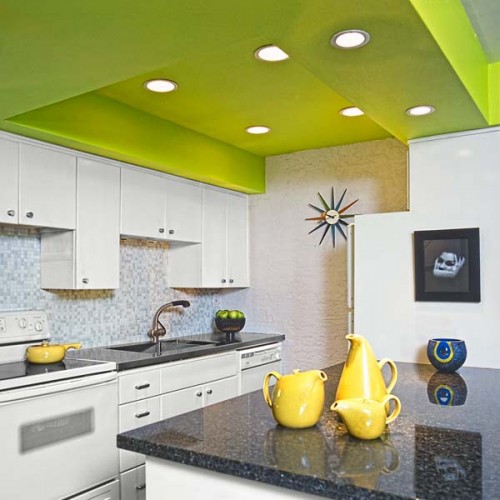 This hue gives the room a lovely fresh glow. People tend to associate this color with nature, good health and youthful vibrancy. This color is perfect for the guest bedroom, as it gives a clean and pristine feeling.
10. Sky blue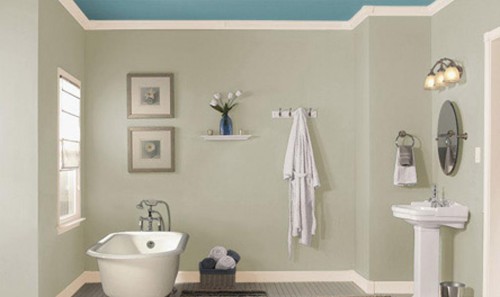 Bathroom ceiling can be painted in this color, allowing one to pretend that they are bathing in the outdoors. This shaded works great as a neutral, meaning that it can be mixed with any color one may like.