Feel like a rich person in your bed at night by following the luxury bedding ideas. Remember, decorating your bedroom and keeping it clean is equally important as cleaning the entire house. At night, when you sleep, everything must be relaxed and peaceful. This can only be provided in a decent and clean bedroom. Luxury beddings would provide you a rich feel and you would love you bed.
Choose bold colors
Bold colors in the bedroom would give you a feel that you are an optimistic person. Also, when you would sleep in such a bedroom and then wake up at night, you would feel good next morning. Do not go for dull colors and the traditional patterns. Update yourself, choose bold colors and go for a textured pattern rather than plain ones.
Layered linens
The pillows and the bed sheets generally decide how your bedroom would look like. You should always buy good quality linens so that they are comfortable when sleeping and you would also love them as they provide a luxurious feel to your house. Apart from that, the prints and the patterns on the pillow covers and the bed covers should also be nicely chosen. If your bedroom is large enough, you can also put cushions of various sizes and styles. Do not choose boring patterns for them, instead, choose funky and seasonal prints and do change them from time to time.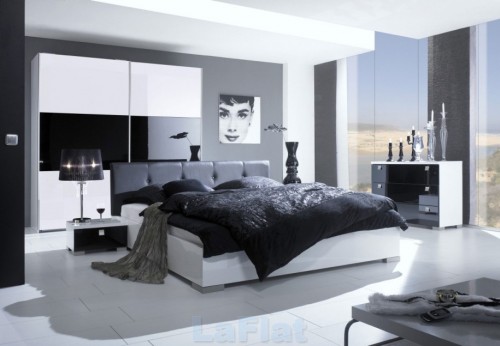 Down comforter
Have you ever visited a good hotel and noticed how they arrange their bed sheets and comforters? If yes, then you must remember that their comforter generally touches the ground and it looks elegant as well. In your home, you can make the comforter to be just above the ground so that it does not look dirty all the time. You can also choose to go for a carpet on the floor of the bedroom to make it look extra luxurious. Remember do not try to cut costs in the bedding, as you would love to sleep on a luxurious bed.
Thread count
The bed that you have chosen for your bedroom would make all the difference. Choose a bed that has an adequate amount of thread count and sleep on it one night to decide if it is fully comfortable or not. A bed that is not comfortable would never look luxurious. Plus, there is no use spending too much on bedding if you just can't be comfortable in it. Hence, just make sure that you choose a bedding properly, which is comfortable and luxurious at the same time.
These are some of the luxurious bedding ideas; do follow them if you want a bedroom like those you have watched in movies or those which you see when you go to expensive hotels.