There is no one in the whole world who would deny the fact that they don't like skimping on bedding. Interestingly, we spend one-third of our time on a bed while we are sleeping or comforting in leisure time. It is not so hard to understand that choosing right linen is a very important aspect to make your sleep "tight" and comfortable. But you need to consider these 5 tips for choosing bed linens. And the reason behind that you have to be smart enough before buying bed linens without paying too much for them.
1. Counting the threads
Thread count used to be the indication of quality. But over the years, many linen makers cheated the numbers by doubling the fabric to make the price of the linen cheaper. Unless the linen is amazing and expensive then there is no point in counting the threads. For example, linens which have 400 single pick percale will give crisp and cool feel. On the other hand, if you want some softness and warmth in your bed, then you don't need to count the threads.
2. Material
Material is the most important part of any bed sheet. Though it completely depends on personal preference, one has to be very choosy while buying them. Linen bed sheet is ideal for hot climate. Linen bed sheets can be very expensive, but these will last for at least a decade if used with proper care. Linen bed sheets are not only soft and durable, but they also improve with time.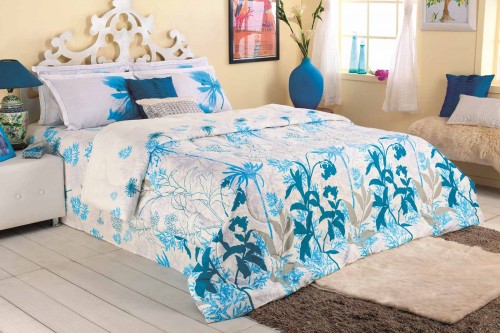 3. Weave
The way linen sheets have been woven can give some direct impact on how they feel. A lightweight and tightly woven bed sheet brings some amount of coolness. On the other hand super tight, dense weave on microfiber not only makes it wrinkle-free and water-resistant but also makes it extra soft. There are some weaves available such as ultra-soft, lustrous sateen and flannel etc.
4. Pattern
Bed sheets also play a very import role in designing the interior of a room. It is widely advised that people should experiment with various prints to bring mix on the bed sheets.
5. Seasonal preference
You need to change your linen bed sheets according to seasons. So, you need to handle them and also make a count on them.
Apart from the above five points there are some others points also such as considering the quality of the fiber, linens according to the size of the beds and much more.
So, after reading this article one should not feel lack of confidence before going to buy linens. These 5 tips for choosing bed linens not only will help you to choose the right bed sheets, but also help you how to maintain them as well. Always remember that spending lots of money on linen doesn't mean you will always find the right kind for your bed.