While many of us ignore the importance of an HVAC system while trying to transform our homes, it plays a huge role in improving the comforts of your home. An HVAC system that is functioning properly will keep the home cool and cozy for years to come which is why proper maintenance is important. Considering the amount of energy bills that go into cooling and heating, you'll see how HVAC is a major part of the household energy bills. Like any appliance, your HVAC system too is prone to wear and tear over years of usage and the performance may deteriorate if proper care is not taken. Here's what you can do to keep it functioning for long.
Choose the Right Contractor
Perhaps this is the most important part of buying and installing your indoor comfort system. Chose the wrong one and you end up buying a new one that doesn't fit your needs and doesn't save anything on utility bills. It may also probably fail after a few years of operation. By sticking with proven companies like Woodacre Fuel & HVAC you are sure of your comfort and well-being. With quick response and excellent service, maintenance and repair, all the customers are treated like valued customers.
Apart from expert advice on the cost considerations, experienced HVAC contractors also meet all the requirements in your city and state and also know your equipment.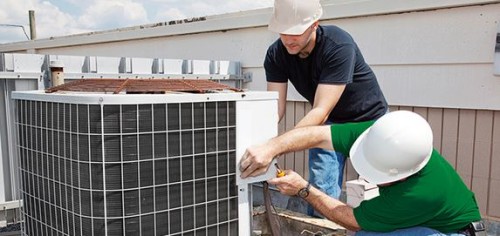 See What You Can Do on Your Own
There's a lot you can do on your own to improve the functionality and maintain your HVAC in addition to the annual maintenance visits that ensure the system is working at its best. Dusting and vacuuming the rooms every month, ensuring sufficient insulation in the attic, inspecting for any damage and replacing the HVAC filters every month are some of the things that you can do by yourselves. You should also regularly check for any damage in the ducts as duct leaks can damage the ability of your HVAC systems.
Know Your Specificity
If you are specific about the cooling systems, you should know that dirty air conditioning coils hinder the system's ability to cool efficiently. They also increase the energy costs and reduce the system's performance. Condensing the air conditioning coils and adjusting the blower components will surely improve the comfort levels. Likewise, regular gas pressure check up together with the gas and oil connections and heat exchanger will increase the heating efficiency of the unit if you are specific about the heating.
Maintaining your equipment to avoid any future costs and problems is a great way to improve the performance of the equipment and also saves you from any unwanted costs. So it is best to check the cooling and heating system just around the time changes during fall and spring.