It is helpful to learn how to decorate your room creatively, so that you can easily transform the look and the feel of your room. There are a number of creative ways that you can use in decorating your room. In place of throwing away some useful things in your house, you can easily use them for creating a nice décor in your room. Often we tend to throw away old furniture and CDs, but instead of doing so we can have a closer look at using them in some other way so that they can be of good help in adding some décor and some creativity to our room. The best and the most creative method of decorating a room is by recycling and re-purposing old items.
Milk crates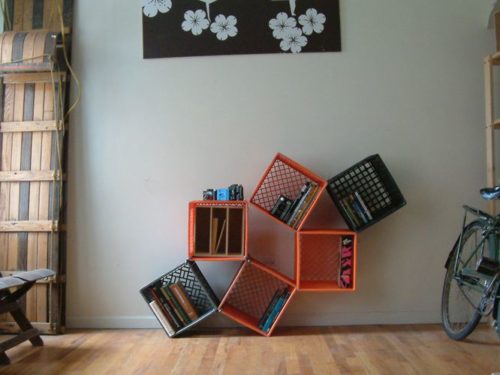 The old crates found in the basement or the garage that are specifically made of plastic can always serve some designer purposes and can turn out to be functional. Clean the milk crates and then spray paint the crates with some designer colors that can go well with any room. If you stop at this point, then you will get attractive bins for the purpose of stowing gadgets and toys. You can further cut a small wooden piece and fit it on to the top of the milk crate. Next, cover the crate with fabric and foam and this will transform your milk crate into a useful and fashionable foot stool.
Old CDs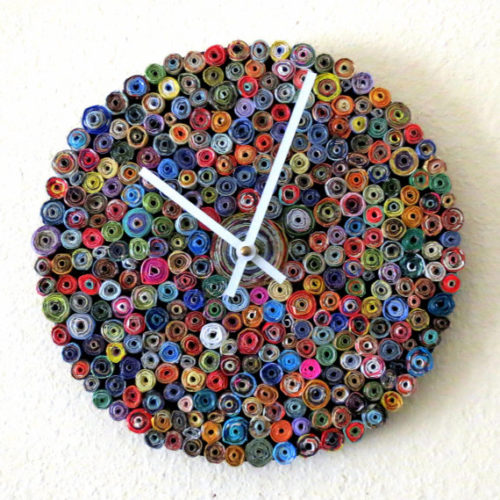 The world has now equipped the genre of digital music and the CDs that were being used two years from now are no longer used. These CDs in some homes are put to no use, but generally appear as small mountains of old discs lying here and there. However, you can easily use these old CDs in the form of coasters for your drinks. You can glue your candle cups on these CDs and use them in the form of candle holders. You can even choose to paint the CDs and then hang them on the walls of your room. The CDs can also be re-fashioned into a very beautiful and attractive wind chime. Use a simple clock kit to repurpose the CD in the form of a clock.
Box made of old books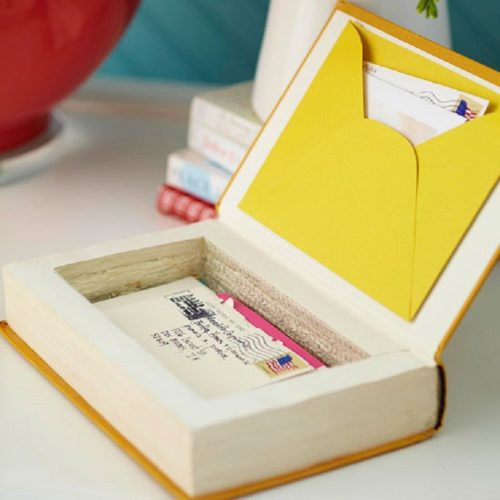 If you no longer read some old books in your house, you can easily put such books into effective use by making boxes out of them. Old books possessing hardcover can easily be transformed into beautiful small boxes. For this purpose, you will require two books of equal size. You need to cut the pages of these books and use only the back and the front covers of the books for making the top, bottom and the sides of a box.
Dresser drawers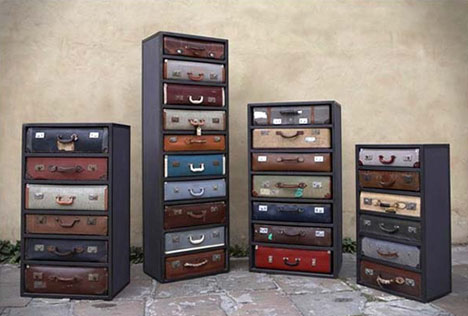 The old and obsolete dresser drawers can serve as very attractive and beautiful shelves that can be put up on the wall. Paint and sand the outside and the inside surfaces of the dresser drawer in a particular color that matches up well with the color and the décor of your room. Mount this drawer onto the wall in such a way that the drawer bottom comes in direct touch with the wall and the inside surface of the drawer faces out in your room. Now you can easily beautify your room as you have learnt how to decorate your room creatively.