Do you want to know how to choose siding for your home? Yes! There are a number of options, really!! Siding can serve to be a cost-effective and beautifying element of a home, Seneca Creek Home Improvement can help you make the right choice for your house. Siding materials are available in different forms and homeowners can always make their choice depending on their preferences. Designs in siding materials can also be mixed in homes that are multi-storey. Color has a huge impact on what we do and how we feel and the same applies when we look forward to interior design our house. There are six basic things that you need to keep in mind when choosing siding for your home.
Water resistance
No matter what type of siding you choose for your home, you should make it a point that the siding is water resistant. The sidings that are water resistant meaning water-proof have a very long life span and they are considered to be very effective in solving your siding related requirements. Vinyl sidings are considered to be the best siding when it comes to water resistance because they are made of PVC plastic. Vinyl sidings are not only water resistant, but they are also cost-effective and can be maintained very easily. The best thing about these sidings is that they are available in a wide assortment of textures and colors.
Easy installation
When choosing a siding for your home that you require to install all alone, make sure that you go for a siding that comes within your skill set, does not create harmful dust when it is cut and also does not require any special tools. Composites and cedar impressions are some sidings that can be installed very easily and they are the best choice for homes.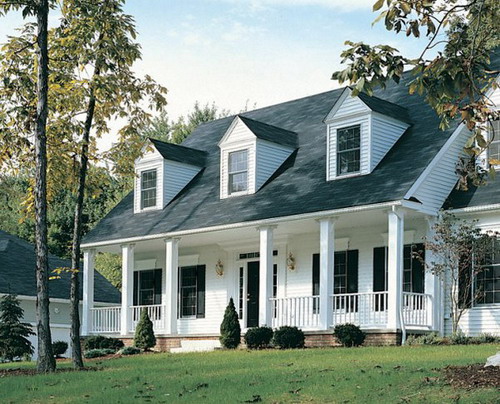 Energy efficiency
Always check with the R-value rating of a siding before choosing to install it in your home and this will help you in getting an idea about the energy efficiency of the siding. By doing this you will also be able to understand what you would require as far as insulation under the cladding.
Aesthetics
The aesthetics of a siding are important to be kept in mind when choosing sidings for the home because sidings always happen to remain in view and therefore it is important for them to be beautiful. You can always go for the choice of composites when it comes to choosing beautiful sidings because composites offer great variety in their looks and at the same time they are rot-resistant, fireproof and can be maintained very easily. Cedar impressions are also a good choice because they create a very natural look and they also do not require extra maintenance.
Versatility
When choosing a siding for your home, make sure that the siding possesses the versatility of meeting various requirements of a particular assignment. If your home possesses certain aspects that will automatically make using a particular type of siding challenging than the others, then make sure that you are able to understand the necessary adjustments and the added costs that need to be made.
Durability
Give a second thought to the point that whether your siding possesses the strength to bear the shifts in temperature and the everyday wear and tear. The durability factor of a siding is one of the most important points that you need to consider when contemplating on how to choose siding for your home.