Are you sick of the furniture arrangement in your house and wish to learn how to arrange your furniture? Effectively arranging the room furniture is something that depends on the interior design and the size of the room. Arranging the room furniture can be a very tiring and a heavy task. This is a process that requires proper planning to be able to properly arrange the furniture so that it looks sober as well as attractive. The very first thing that you should do when trying to arrange your furniture is to clean the entire room thoroughly before bringing the furniture in. There are other important factors that are also important to be kept in consideration when trying to arrange your furniture.
Measurement
Before trying to arrange your furniture, the first thing that you should do is measure the hallways, the room and the stairs. This is where the requirement of the measurement tape comes in. If you do not possess a measurement tape, then there is nothing to worry as you can also use your foot for this purpose. The measurement criteria should always be taken into consideration prior to purchasing the furniture for your room.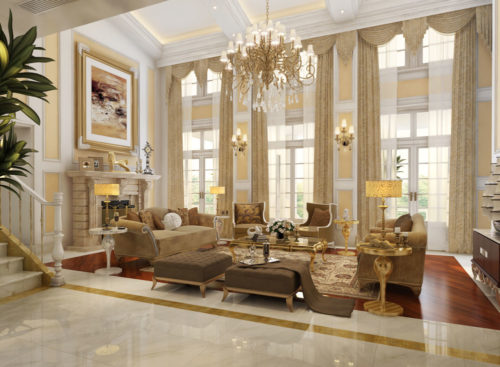 Variety
There are a lot of people who do not agree to this point, but it works in many cases. Adding furniture in different variety in one room can give the room a very pleasant and an attractive look. Variety in room furniture not only makes the room pleasant and attractive, but also adds a special visual interest to the room. Furniture in different colors and shapes can serve as best furniture for a single room.
Using scaled pieces
Scaled pieces of furniture are considered to be very good for creating balance in a room. When scaled pieces of furniture are used together they add serenity to a room and at the same time they also aid in creating a very harmonious and a pleasant atmosphere within the room.
Furniture balance
Balance in furniture items is basically available in two varieties and they are asymmetric and symmetric. Asymmetric arrangement of furniture is making use of two different varieties of furniture close to each other while a symmetric arrangement of furniture means making use of similar varieties of furniture together in a room.
Get the thinking of an artist
When you look forward to designing your room and arranging the furniture in your room then it is essential that you have an artistic approach towards this. You need to think like a designer or a painter and make a rough draft of your room as you have the desire of seeing it. The next step would be to process the rough design. You can also take the help of the internet in order to get hold of some good interior design ideas and even for some design pictures that can help you in having a hold of your imagination. These steps on how to arrange your furniture can always be of good help in bringing the best out of you in arranging and designing your room.