If you have a water tank on your property, you may want to hide it away from view. After all, it is not exactly going to add to the appeal of your outside space. You need to find a way to disguise the tank, or at least make it less obvious. Ideally, you do not want any solution you find to cost you a lot of money.
The aim of this article is to give you some useful tips about hiding a water tank. All of these tips are relatively easy to carry out and you should be able to do the job within even a limited budget. Doing so, will help you make your outside space easier on the eye.
Hiding a water tank within a structure
This is a simple solution to problems with an unsightly water tank, if it's done correctly. There are some points you need to consider when you are building the structure.
The structure needs to be created in such a way that makes it easy for you to access the water tank within.
If you are going to dig in order to build the structure you need to know of any utility pipes or cables that run under the ground. This is why it's a good idea to have service avoidance work carried out.
The structure you create needs to be able to withstand adverse weather conditions.
All of these points are important to think about if you want the project to be successful. Once you have created the structure it should do the job of keeping the ugly water tank hidden from view.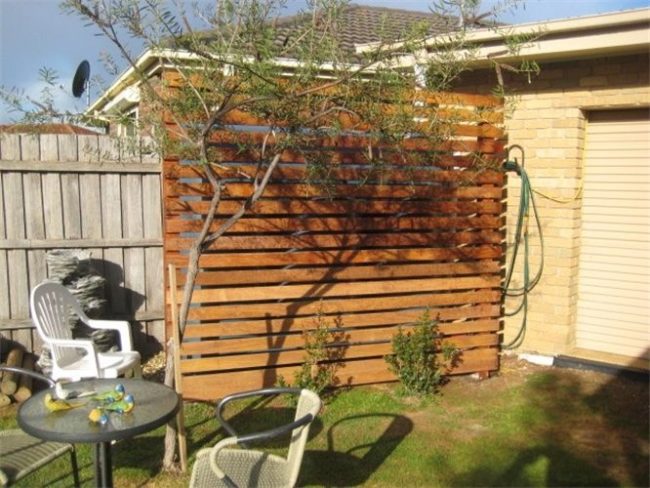 Planting shrubs around the tank
If you think that hiding the water tank within a structure sounds as though it would be too time consuming, you may want to think about planting shrubs and bushes around it instead. This is a solution which fits well with the overall feel of the garden, and it does not have to cost a fortune. Again, it's important to remember that you need to have access to the tank; so bear that in mind when you are carrying out the planting.
Distraction instead of hiding
It may be possible to solve the problem of an unsightly water tank without actually hiding it. If you create a feature in your garden, such as a seating area, this distracts people from looking at the water tank. They tend to notice what is pleasant to look at. If the tank is not hidden away then you do not have any problems with accessing it.
If you are having issues with an ugly water tank on your property, you should be able to use our tips to help you. All of these tips can be accomplished relatively easily, and there is something to suit every budget. You can keep the water tank in place and still have a great looking outside space.