So you're thinking about upgrading your house, adding extra rooms, knocking down partition walls, going eco-friendly or developing your outdoor space? Before you get going you not only need the right materials, you also need the right tools for the job. Here I've compiled a number of top tools, all of which can be found at the Anglia Tool Centre, that I can't manage my DIY jobs without.
5. At five we have the humble tape measure. Now hold up a minute you're thinking, that isn't even a tool! Well I'm telling you I've learnt the hard way how DIY jobs turn out if you are using a toolbox with no tape measure in! It might be very basic but it is so important to get your measurements spot on so invest in a quality tape measure.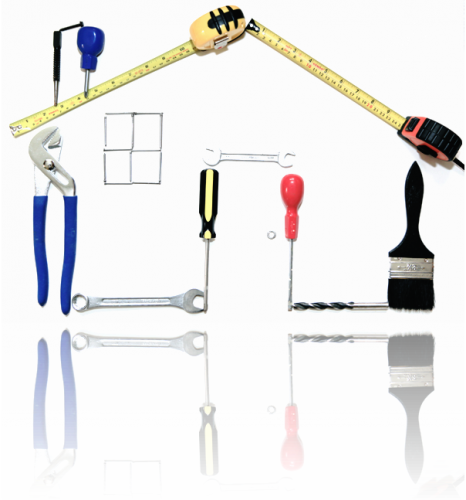 4. Number four is a solid pair of pliers. Great for cutting anything that a pair of scissors won't get through and essential if you need to strip coatings from wires for example in plug installation. These bad boys are definitely in my top five.
3. Climbing steadily up at 3 is the cordless jigsaw, the master of cutting shapes in a variety of materials. All you really need to know is which blade does what, so make sure you read the instructions well and stock up on replacement blades.
2. Holding firm at 2 is another cordless wonder, the cordless drill. Fantastic for putting together flat pack furniture and just as useful at creating holes in walls for pictures and mirrors. If you get the right attachments the range of things that you can have a go at is unbelievable, dry wall installing anyone?
1. Hitting the top spot is the good old hammer, it is an oldie but a goodie and something that I just can't manage without. For knocking nails in, removing old fixings, smashing up old wardrobes, breaking through that partition wall or even attaching picture hooks to frames and mirrors you just can't beat a hammer. So many uses from one simple hand tool, how could anything beat that?
So there you go, the top five DIY tools in my life. What are your favourite tools and why? Have a think and write a top tools list of your own, it really does help prepare you for the work ahead.