Building your own home is a challenge full of different trials and tribulations but with the right support, it can be a rewarding process with the ultimate reward, your own home designed exactly as you wish. From sourcing industrial digging machines like these at  Scot JCB to choosing tiles for your new bathroom, at every step of the way your input is crucial in creating a home that you will love and enjoy for years to come. Here are some of the things to think about as you get started.
Planning Permission
First thing really is first when it comes to building your own home and seeking out planning permission for your chosen plot of land is the first step along the long road to completion. You have to apply for planning permission and now you can do this online through a government portal. Whilst you are waiting for this to come through try and get to see as many other self builds as you can and talk to their owners about the process picking up hints and tips along the way.
Budget
The one thing most self builders will mention is making a realistic budget, allowing for overspill and tracking it throughout. To work out your budget realistically consult with professionals in the construction and financial areas and come up with something that you feel comfortable with. Never over-stretch yourself initially as then if there are any mishaps, you have no room to move.
Getting a Mortgage
Self builds require a specific type of mortgage. It is normal for the bank to want to see outlined planning permission for the property as well as a clear budget for the five main stages of building; Foundation, framework, watertight with windows, fixtures and plastering and completion. Read case studies of other people who have gone through the process and seek professional advice if you are uncertain at any stage.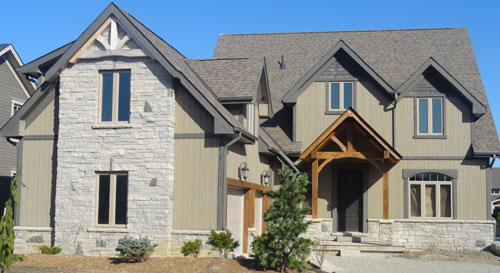 Seeking Support
The government is encouraging more people to build their own homes. Not only is it more financially viable with a budget of around £150,000 being enough to construct an average  three to four bedroom house it will also go some way to making up the housing shortage Britain is currently facing. As such they have backed a number of initiatives and packages to support those looking to self build including an online portal full of inside tips and tricks. This is advice from solid sources and backed by well known names such as Kevin McCloud so should be sound advice you can trust.