No matter how new or rehabbed your home may be, it's only a matter of time before parts of it start to break, crack, and crumble on your watch. It's important to have an idea ahead of time where these fixes and replacements are most likely to occur.
Additionally, you'll probably want some ideas on what to do next when they do. Here's a list of the five most frequently worn and replaced parts of your home and advice to guide you through deciding steps to take next:
ROOF
With a life expectancy of 20 years we're starting off with the most durable part in the group. Having said that it's no lowball chance to buy a home covered by a roof already past a decade old. A bad storm or wet climate can accelerate wear and tear toward the final years of a roof's life. Once leaks appear action must be taken immediately to avoid extensive damage.
In the event of storm damage your insurance should cover the cost of a replacement. Otherwise the price of a new roof ranges from about $4000 to $25,000 depending on square footage and materials. In either case it might be a good opportunity to reduce energy costs by opting for a cool roof – one reflecting the sun's rays via white paint or some other shiny coating.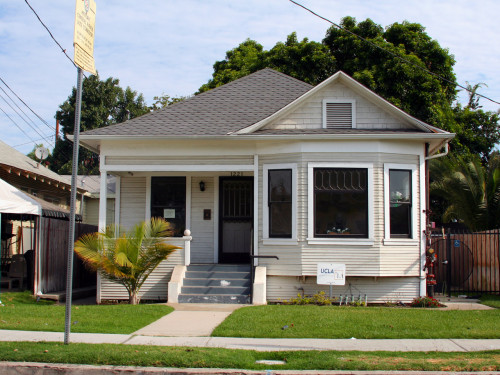 STAIRS
The second least-likely to fail anytime soon home component on the list are your stairwells, principally the main one uniting first and second floors. Many older homes include original wooden stairs components. However it's unlikely the steps, handrails, banisters, and balusters have lasted these many years without needing a serious rehab or replacement at some point.
Eventually you may find yourself walking on some unsafe stairs. Of all the wear parts of a home likely to be replaced, stairs and connected components are perhaps the most custom and unique and therefore complex. It's important you find suppliers and installers of stair parts who provide quality custom-made components. Otherwise, you'll find yourself debating with sloppy contractors and shady suppliers.
DOORS
Again it's not uncommon to find older homes with original doors. But over time as homes shift and settle on the slowly moving ground beneath them, and people constantly open and close them, doors will need some fine-tuning and even full-on replacement. Poorly fitting doors lead to safety concerns as well as heating and cooling cost increases.
If a door is unsalvageable don't make the mistake of going down to your local big box hardware store for the replacement. At least not at first. If you live in a relatively-speaking architecturally homogenous area then there's a good chance a local business specializes in selling second-hand doors. They'll still require some customization, of course, but it's a real bargain and helps to maintain a consistent look in your home.
FLOORS
Baseboards can last for decades if not centuries. But it only takes a few years of even the most conservative of wear put on wooden floors and carpeting before decisions need to be made about a fix. No other component of your home's interior is as crucial to maintaining a defining look than the floor. It makes or breaks the space, so you'll want to make the right choices.
Invest in improved flooring as much as your budget allows. If you aren't planning on selling anytime soon then a high-quality wooden floor rehab or new carpet laying is a no-brainer for long-term peace of mind. If moving on to something else is in your future then choice flooring will undoubtedly increase the value of your home.
Houses are destined to be worn-in by the lives within and the elements without. Homeowners ought be aware of the components most likely in need of replacement during their era of holding the deed. More so, it's worth the time and effort it takes to make sure you or a professional does the job right.