Are you ready to put your home on the market for sale? Whether you're upsizing, downsizing or moving to an altogether different city, preparing your home for sale can be an arduous process. Saddled with the stress of a move, the ever growing to do list can be over whelming. Follow these recommendations form the professional real estate agents to streamline the process, create a check list and ultimately command top dollar for your home. There's no better time than today to get started. Take advantage of the awesome deals offered by Groupon coupons and invest in a selection of active wear from the huge variety and values offered by FinishLine. Prepare to get active!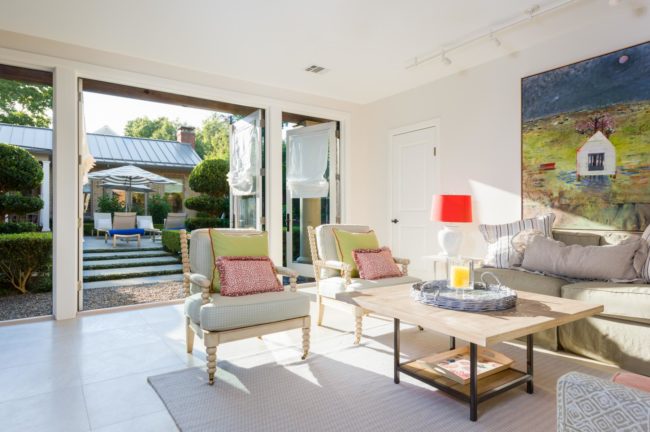 The first step is to ramp up the curb appeal of your home. Trim all shrubs below the windows and walkways and cut tree limbs at least eight feet above the ground to allow for easy passage. Re-edge beds and apply fresh pine straw or pine bark as needed. Address any deferred maintenance issues with railings, fencing, shutters and gutters. Update porch lighting, house numbers and mailbox for a fresh, welcoming look. Invest in a large planter for the front porch and plant colorful seasonal flowers. Update the door and shutter color to complement the existing color of your home. In one weekend, you've made a huge impact on your home's curb appeal. Many buyerswill decide on whether to enter a home based solely on the exterior condition. It's presumed by many prospective buyers that if the exterior is in excellent condition, the same will hold true for the interior. This is your goal.
On the interior, remove all piles of clutter and empty the floors of each closet. If the closets are overflowing, rent a storage unit and pare down the items stored in the closets while the home is on the market. An overstuffed closet gives the buyer that there is inadequate storage space in the home. Apply a fresh coat of neutral paint to the interior of the house and touch up baseboards as needed. Steam clean hardwood flooring, tile and carpets. Shine windows on the interior and exterior. Leave windows open to draw fresh air into your home and help eliminate any lingering odors. Plan to have your pets boarded while showing your home.
Finally, place a fresh bouquet of flowers on the kitchen table and no doubt your realtor will be forthcoming with multiple offers.