The government is encouraging more people to build their own homes than ever before, providing online access to planning permissions and support portals bursting with sound advice from trustworthy sources. There are many things to consider when constructing your home from interior design to budgets and legalities. One of the most important and often over-looked details though are the materials that are used to construct the house itself so here is a basic rundown of some of the main contenders.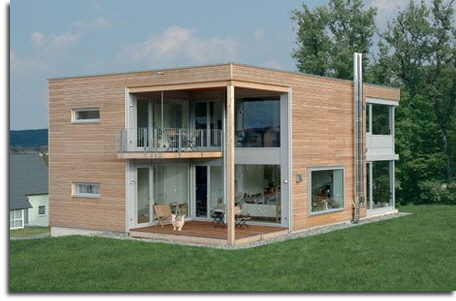 Concrete
Concrete is seen as a modern miracle by some and a modern curse by others. But when it is used sensitively it can be very effective as both a construction material and also a finishing product. It is strong and durable, easy to obtain from specialist construction companies like JP Concrete and relatively cheap in comparison to some other materials. If finished correctly it can also be a lovely completed product, a polished concrete floor for example is divine.
Wood
A natural product that is becoming easier to obtain from sustainable sources at reasonable prices, wood is a construction material that has been used for centuries, from tree trunks propping up mud flat houses to ornate carved beams. Wood can be stained in many different colours, left natural with wax or varnish coatings or even painted to match interiors. It is also a strong construction material that has been tried and tested as a framework to be built around and added to.
Plastic
Plastic has revolutionised the world as we know it from trainers and carrier bags to construction materials for houses, there isn't a field of production to not have been affected by it's public release in the early fifties. Plastic is strong yet lightweight and easy to move, durable and weather resistant as it does not rot or corrode like wood or metal.
Metal
Steel is the most commonly used construction material and is famed for its strength and durability. Tin is commonly used for roofing and ornamental purposes and copper is fantastic for sculptural elements. Metal is however heavy and expensive so approach it's use with care and knowledge.
Glass
Glass revolutionised buildings in a way that we cannot begin to imagine, with wealthy aristocrats showing off after its initial introduction by constructing houses like Hardwick Hall with many large windows. It remains relatively expensive today but its use in construction is essential to provide water-tightness to a property and also provide vital light to interiors.