Occupying the most prominent position in a home is obviously stairs. A beautiful staircase can serve a purpose far beyond the functional with many home owners transforming their stairs of their home into an architectural design. Statements like fewer staircases than showcase, spindles stick and the way to keep the stair clean will give excitement to your guests. Staircases are the things which can catch others eyes easily.
In simple words, modern staircase makes use of non-traditional materials. The non-traditional materials like glass and steel. You can also do away with the under stairs gap or you can choose a floating staircase. Loft staircases looks like professional staircases.
Stair cases can be biggest projects. Empty space can be transformed into functional room, a bed room for kids, gym, office purpose etc. this might renovate your house. But one needs to think it carefully about how they will fit. Actually loft conversion is very useful and will help you to decide what type, style and size of stairs you can install in your home. Our staircases can be fully tailored to your dimensions and crafted around you.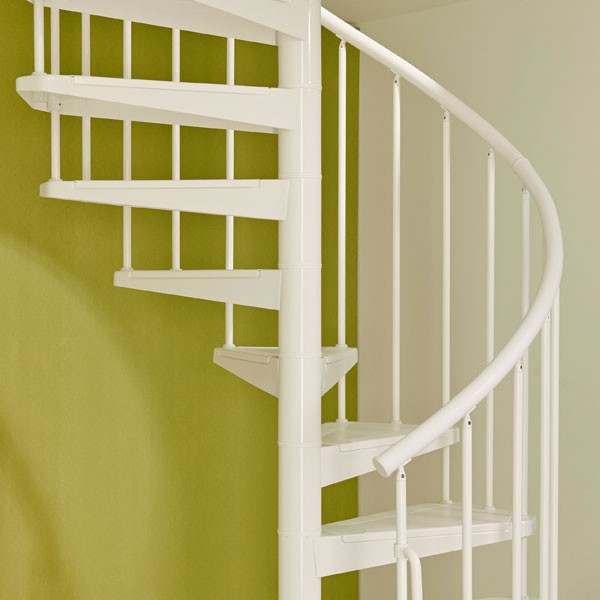 Choosing a new staircase:
Replacing staircases must be considered as carefully as replacing the structural wall. A standard staircase must be bought virtually out of the box. Storage staircases offer you some space to hide drawers or doors can pull out the gap from the side of the stairs.
Spiral staircases are a clever way of space saving stairs and can make stunning features. It can choose a winding spiral staircase for smaller spaces or a sweeping one if you have the room for dramatic appeal. Glass staircases are ideal if you have a preference for light and spacious interiors. Open stairs may be an alternating staircase or a floating staircase is beautiful additions to any home. But disadvantage may be out of the question if you have small children.
Having cupboards and organizers for little homes have been composed with a good staircase idea. It helps for making usable storage room from spaces that have been generally underused.
Decorating the staircase:
You can keep some cushions to your stairs and add a fresh flash of color pattern to it. It might attract the eyes of visitors. A carpet, rug or a floor runner to connect the hall might give a nice touch to staircases. Arrange some of the photographs, pictures or framed arts to the side of the stairs walls. A chandelier might add a final dramatic touch to your stairs. If you like to give importance to subtle way to illuminate your stairs, then consider recessed floor-level lighting for an atmospheric glow.