Many of us spend time and money beautifying our living space to suit specific tastes. However, we often forget about the importance of making our homes accessible for everyone. What if someone with limited mobility was planning to pay a visit? Could you welcome them into your home without fear of injury or embarrassment?
I experienced this problem first hand when my family hosted a big garden party for my nephews 1st birthday. My brother-in-law's mum is severely disabled with multiple sclerosis and requires an electric wheelchair at all times. Initially, we hadn't considered the logistic difficulties this posed and it wasn't until she arrived that we realized she couldn't get through the front door. In the end, we had to remove a fence panel in the garden and carry her over the concrete lip. This was not only dangerous for those lifting the heavy wheel chair but very degrading for her and not the best way to start the party.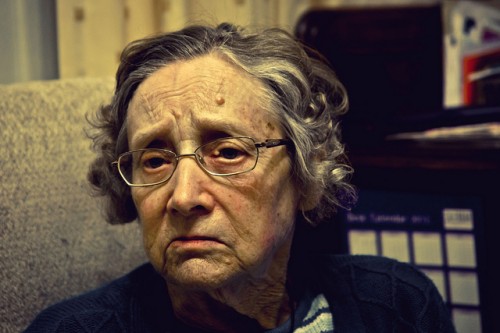 What's more, as home owners get older, they need to consider what alterations their homes need if they want to accommodate their changing mobility. Whether recovering from surgery or dealing with various ailments, an aging population needs to make their homes as comfortable as possible.
If you already have a disability-adapted home or if you're planning improvementsin the future, here are some things you need to consider when making your home a better place for mobility.
Easy Access
Modifying your home might seem like quite an under taking, but a few simple tweaks will make the lives of your nearest and dearest a lot more dignified.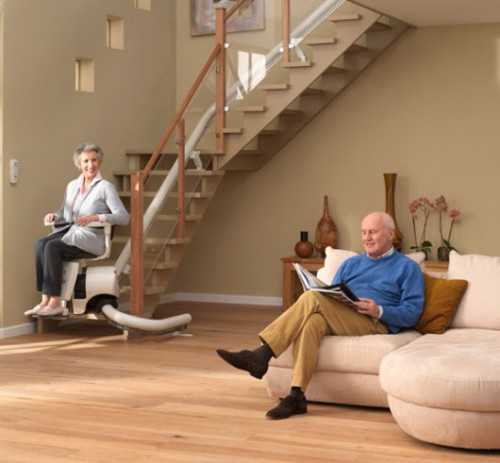 I have very elderly grandparents and they often come over for Sunday lunch. When they do, we try to make the whole experience as enjoyable as possible. Even so, I don't think we truly realized how frail they had become until one particular visit when, after the usual roast dinner, my 90 year old grandpa went to the toilet. Due to an oversight on our part, there wasn't a hand rail in the bathroom so he couldn't stand up from the seat. It was extremely embarrassing for him because he had to call out of the half-opened toilet door and get my dad (his son) to help him to his feet. The very next day, we went to the local DIY store and screwed a hand rail into the bathroom wall.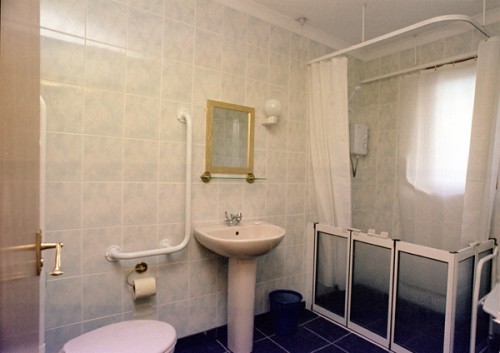 It was inexpensive but made all the difference to his experience of our home. Plus, he really appreciated our concern. Modifications you can consider include:
Ramps
Stair lifts
Lowered countertops
Wide doors
Replace bath tubs with showers
Handle bars next to toilets
Clear floor space
Limit the number of steps
Financial Matters
If you're planning to sell or rent your home, you'll find that mobility adapted properties are increasingly popular. As we've mentioned, an aging population require suitably accessible living arrangements and if you're offering a place that comes pre-equipped with the necessary modifications, your property will be off the market in no time.
Home owners wishing to make necessary changes to their homes can also apply for a disabilities facilities grant. This helps towards the cost of widening doors, installing ramps, improving access to facilities etc. Whilst you need to be registered disabled to apply for the grant, a home owner that accommodates or regularly welcomes a person with disabilities into their home can also request financial support.
Moreover, there are many insurance companies that offer specialized mobility adapted home insurance that covers all mobility equipment from theft, accidental damage and the like. Normal home insurance will not account for the modifications to your home – particularly if you have expensive specialist equipment. Therefore, make sure every adaption you make is properly covered.
Safety First
Apart from lifts, ramps and stair chairs, home owners considering mobility adaptations can make a few small changes that cost very little but make all the difference.
Nasty falls are the most common type of accident amongst elderly people. Whether it's errant wiresor rugs, tripping is a very real danger and can cause lasting injuries. Ensure that your home is free of trip hazards and if you can, go for carpet flooring. Carpet is non-slip and a lot softer than most flooring. Therefore, should your guest lose their balance, carpet will take most of the impact and cushion the fall.
Simple things like offering elderly people a hard, tall chair with a cushion rather than the sofa will mean they can get up a lot easier. Also, if you have pets, make sure they are well out of the way. Dogs have a tendency to get under the feet of visitors and this can be very dangerous to those with mobility issues.
By making a few adaptions to your living space, you're not only catering to the needs of your loved ones now but making your home more comfortable for years to come. That way, you can grow old without worrying about the suitability of your living space in the future.