Transforming your house into the home of your dreams can be a costly project, that you're not only invested financially but also emotionally.
As we all know, renovations are no walk in the park, and they can often be fraught with stresses and strains, sometimes taking years to complete.
But this simply does not have to be the case.
If you've been considering a Grand Design of your own, we've asked the experts to share their tips to help you create a home renovation worthy of a show home.
Be Realistic
Unfortunately, it's likely that you don't have a lottery style budget to bring your dreams to life, so it's essential that you are realistic about your financial situation and set a budget accordingly.
Carpenter Jimmy Little comments, "If you're going to do it, do it. If you can't afford to do it, wait."
As the only saying goes, you get what you pay for, and cutting costs can be one of the biggest mistakes that you can make when it comes to home renovation.
Not only will the quality be poor, but yourself and your family's safety could be put at risk.
Take the time to call local tradespeople to gain quotes and you will soon find out an average cost.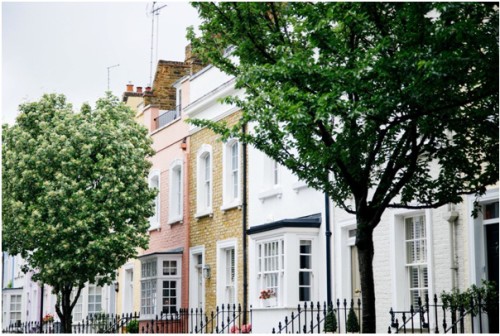 Don't Delay
Every part of a renovation project is time sensitive and this is something you shouldn't learn the hard way, as before you know it, delays can take place meaning that work is stalled and your home is left in disarray.
Being organised and making products selections early can prevent delays later, ensuring that tradespeople can often work together without having to wait for one another to finish.
Planning will also keep you on budget.
Ridley Wills found of The Wills Co, explains that, "You'll end up making the same decisions, but you'll know what they're going to be and what they're going to cost ahead of time".

Avoid DIY
It can be very tempting to cut costs by going down the DIY route, but this can be costlier when you've made mistakes because you're not the expert.
Errors on your behalf can cause renovation nightmares that you'd rather avoid.
Employ reputable builders who have good references from previous clients, and perhaps see if you'd be able to view their work.
It's important you establish from them how much work they currently have on so that you have an idea of how quickly their turn around will be and if they will have focus on your project.

Know the Regulations
Depending on your project size can depend on the building regulations and planning permissions you will need to adhere to.
If you have a heritage property you will need special permission from your local council to make adjustments to the property,
Steve Gilbert advises that, "Grade 2 listed buildings are of particular national importance. There's entire list of legalities which you must adhere to".
Planning permission can take weeks to sign off so ensure that an architect or builder helps you to fill this out to ensure there are no further delays.
Just by taking on these few essential tips you'll have the knowledge and confidence to take on your home project without any unnecessary stress.