Many of us have to work-from-home for various reasons. However, we are worried about the expenses that would incur to build a home office. However, you should feel happy to realize that is nothing that costs extra that you would have to invest in to start a home office. The existing furniture could serve well to play a double role: office support by day and an absolute home décor once the family members were back home. Some of us might be start-up entrepreneurs who can't afford to rent a room for their new office in the beginning. While some others might have to cater to their family commitments for a limited period of time and hence depend on the work-from-home option. Nonetheless, converting your existing home furniture to aid as your office platform is an absolutely viable solution.
Spare Table in Your Spare Room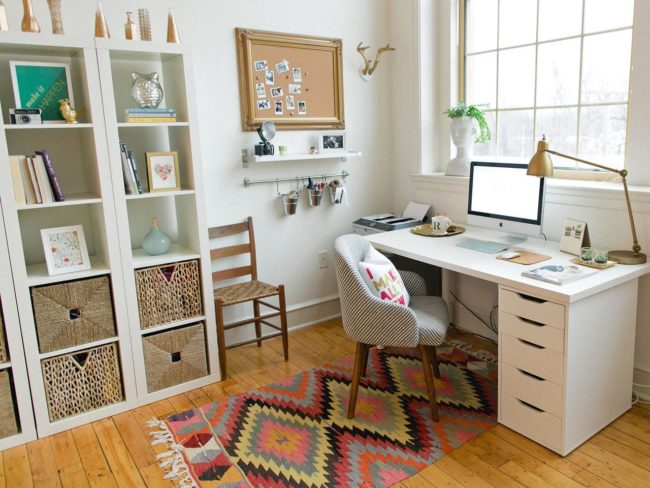 If you have a quiet, spare room in your house that you have otherwise allocated for guests, think about making it your Office Room. A spare table can make its way into the room and there you have your ideal work station. This choice will keep you undistracted from the regular chores that would otherwise remind you of your household duties. But what if you are short of a spare room and a table?
Your Child's Study Table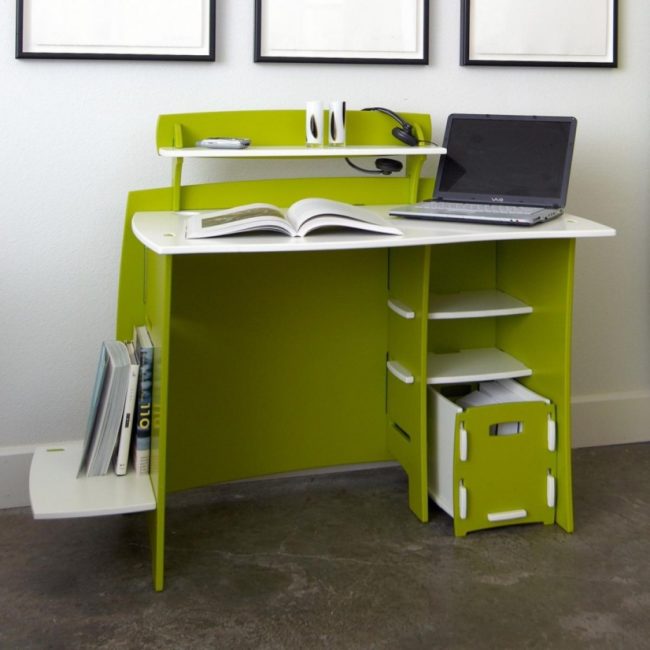 If your work revolves solely around your laptop, the best place to sit with it and get going is your child's study table.  The Wi-Fi technology simply takes away the extra effort from your end to look for an appropriate plug point and other such connection issues. Just pull in a chair and get started. If, due to some reason, the Wi-Fi technology does not work for you, then ensure that the plug points are well within reach for your laptop and other accessories on which rests your work life.
Draw Up the Drawing Room
The drawing hall has all things mandatory for a good office set up. Right from the center table that serves to place your laptop to the couch or chairs on which you can seat yourself comfortably, the drawing hall is a sure thing to be considered while scouting for a suitable furniture model for your work station.
Shelves and Drawers
Does your work necessitate storing hard copies? Then cupboards are a requisite. Try and locate those unused shelves and drawers that are not in easy reach of your children. Prefer to use those drawers that have keys, so that only you can access them, provided your children are unaware of the keys' location.
And while furniture can be shuffled here-and-there every now-and-then to make do for the office room, see to it that you treat yourself with a brimming cup of coffee. That sure adds flavor to your work environment.
Summary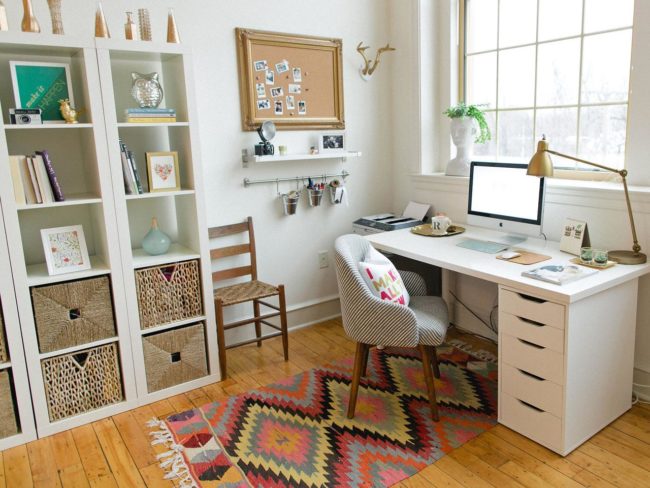 Article Name
Transforming Homes the Office Way
Description
Learn how to use the existing furniture to convert your home office into an engaging place with these handy tips.
Author
Publisher Name