Contemporary backyard home office ideas show how people are just walking to their offices and not driving instead because their offices have come closer to them. These ideas will be explaining how a certain section of the society is dealing with traffic, space rentals and commuting costs. Implementing some of the backyard home office ideas can be easy by witnessing the following marvels.
1. WorkPod by Ecospace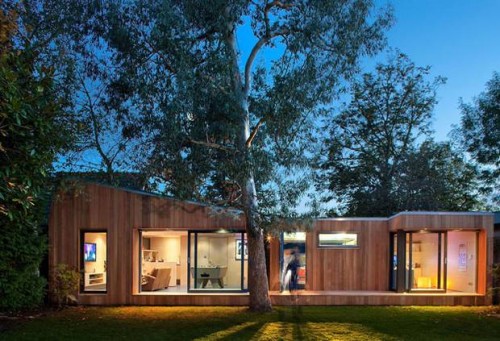 This contemporary and gorgeous backyard office will not only be appealing to the common man but design addicts as well. Keeping its great looks aside, the office is spacious enough to accommodate everything one needs inside a working environment.
2. Archipod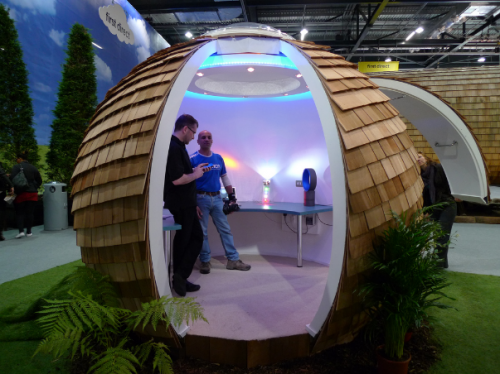 This is not a conventional square- shaped box but rather a round one. The sphere is 3- meter in diameter and prefabricated in sections, allowing one to carry it through their house and to their garden, irrespective of where the garden actually is. The structure comes with data ports, electric heat, power outlets, natural ventilation and light.
3. dmvA's Blob VB3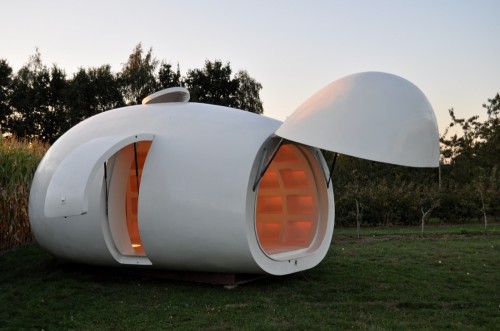 This egg-shaped unit can be used both as an office and a living space. This backyard office can remind anyone of a huge marshmallow jelly bean. This structure can also be used to accommodate an extra guest who failed to find a room inside the house. And yes, he'll be charmed.
4. OfficePOD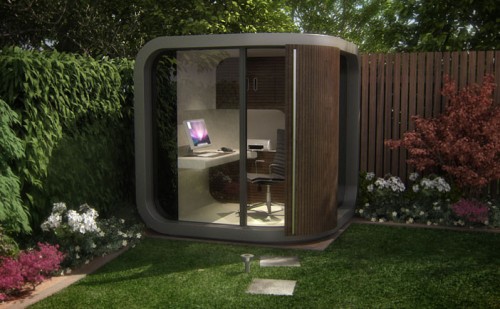 This is the perfect solution for those requiring high insulation and concentration. Recycled materials have been used in building this structure. It offers a secluded environment, allowing one to concentrate more on the work and less on the household chores. The style is exquisite and contemporary while it offers much comfort inside the working-sphere.
5. Recording studio by Piet Hein Eek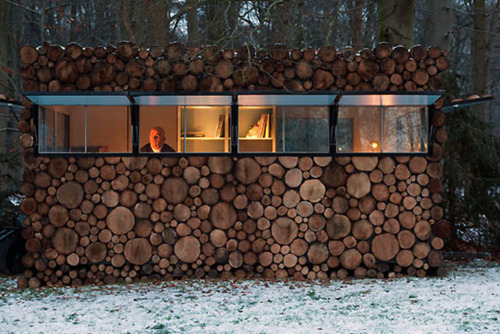 This might look like a sole wooden structure but the interior screams metal all through. Piet Hein Eek built this structure for Hans Liberg. He was asked by the entertainer to design an inspirational centre that allows ideas to flow freely.
6. Garden Studio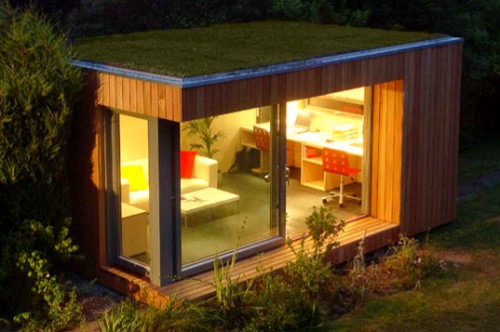 Completely surrounded by nature, this structure is large enough to fit- in its own heating central, lighting system, power outlets, a small bathroom and even a kitchen. As far as the contemporary backyard home office ideas are concerned, this one offers every possible amenity which even some traditional offices miss. This office is the brainchild of in.it studio, a UK-based company.
7. Lifestyle by Studio Shed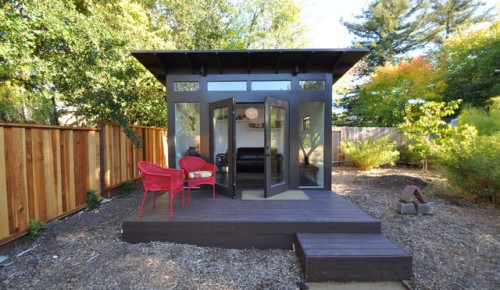 Billed to be the turnkey studio for the backyard with features like corrugated steel roof, glass door, lighting, denim-insulated walls and clerestory windows.
8. Verana Studio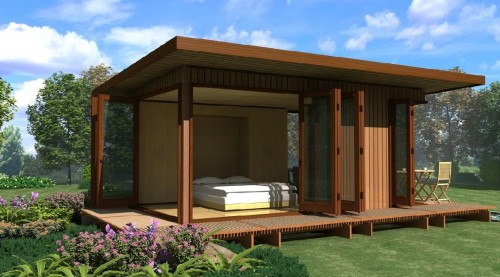 This flexible design by Canadian company Summerwood can be used as a work studio, media room and guest quarters.
9. G-Pod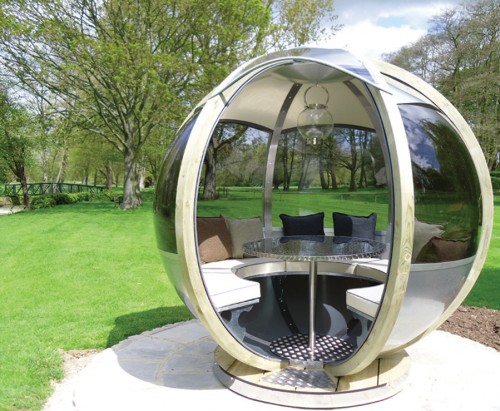 Laminated pine has been used to build this unit that comes with polycarbonate tinted and UV- protected windows. Both the Seater and the Lounger can rotate, allowing one to shift its entrance so as to capture wind, shade or sun.
10. Modern Shed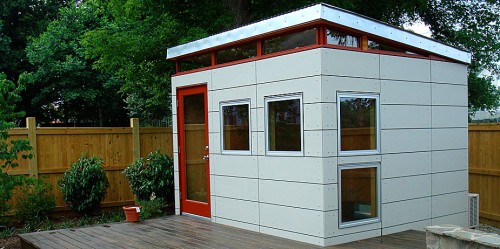 These come in various styles, sizes and configurations. The company modifies it according to the taste and preference of the buyer.