Many of us tend to get a bit complacent with the way our homes look, yet we get completely jealous when we see a grand design on TV or a celebrity pad in the paper. Even if most of us can't afford the multimillion pound improvements, we can still take concepts and ideas from those that we see and idolise.
So what can you do to improve the look of your house, using these celebrity designs for inspiration? Here are a few suggestions to get you started:
Use interesting materials
What is so striking about many of the homes in the glossy magazines is that they demonstrate an interesting combination of materials, textures and looks. Instead of sticking to the traditional wooden furniture, they aren't afraid to incorporate metal and glass to great effect. In your own home, you could look at replacing your coffee table and dining table with one that is more minimalistic.
Create space
In line with creating a minimalistic effect with different mediums, you should also think about opening up more areas of your home. For most people, this starts with eliminating clutter; after all, you hardly ever see a celebrity home with knickknacks all over the place. Do whatever works for you, whether you implement more storage units, or just recycle and donate the bits you don't need. After you have done this you can try moving your furniture around to create areas where there is no clutter at all; this often makes a room look much larger than it really is.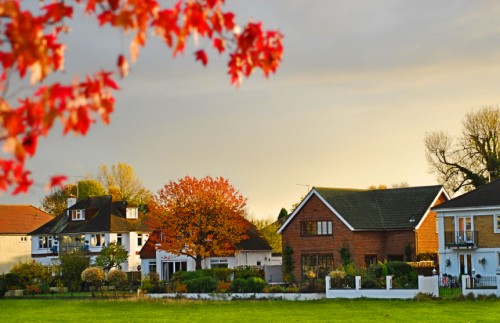 Keep it clean
This seems like a simple idea, but keeping your house clean is actually very effective for making a property look like it is worth more than it really is. When surfaces glisten and shine, they are a lot more appealing than those covered in yesterday morning's toast crumbs, so try and get into a routine for doing these small jobs that can really add up to create something special.
Let in more light
When is the last time that you really analysed the amount of natural light in your home? There are many ways you can achieve a brighter home, whether you look at getting one of the Vevo conservatories or simply get your windows cleaned on a more regular basis. Other fixes include changing your window dressings such as blinds, netting and curtains, or reorganising your furniture to allow light to flow more evenly through the space.
Create a great feature
Something that a grand design has in abundance is beautiful features, so you could take this concept to ensure your home has at least one. Many people believe that a television is a brilliant feature, but technology is often works best as a supporting role. True brilliance comes from a window that has an intricate pattern, a staircase that appears "barely there", or a fountain or sculpture that draws the eye in for closer inspection.