For many people, building your own property from scratch is something of a dream. You've probably spent hours at a time imagining it: drawing up plans in your head, working out where you would site it, how it would look, and so on. You've seen the long, sloping line of the roof in your daydreams, the old-fashioned oak door, and the curving staircase twisting around to the upper floors.
Very few are fortunate enough to turn this fantasy into a reality. Thanks to our fast-paced modern lives, there never seems to be enough time to sit down and build something from scratch. Instead, it's a quick sale, a speedy move into your new home, and back to the grind the day after.
This means that, if you're one of the lucky ones, you ought to enjoy the process as much as possible. Building a house from scratch will be hard work, but it also provides you with the opportunity to create something that you've only ever dreamed of; something that is uniquely yours.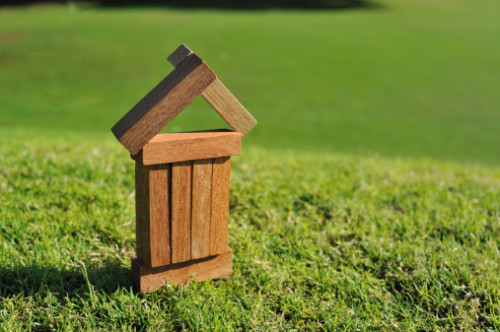 If you're considering rolling up your sleeves and accepting the challenge, then here are three important things that you'll need to think about…
#1: How Will You Fund Your Venture?

Buying a plot of land and building a property isn't cheap. Although your initial outlay might be lower than that of the average house buyer, you'll still have a big layout, and then construction costs to boot. Most standard mortgage lenders won't approve your application, and this means that you'll have to look for specialist help to fund your dream. Luckily, it's out there for those who know where to look. Entities like Saffron Building Society offer packages perfectly suited to your needs, so enlist their aid to get your project off the ground.
#2: Where Will You Build?

Another important, and rather obvious, thing to think about is where you'll build. Once you've committed to the idea of constructing your own property, this is where the hard work really starts, and choosing a location is half the battle. Suitable land is few and far between, so if you're not looking to uproot your life entirely, you'll need to keep a weather eye out for suitable plots in your local area, and be quick to get in there with an offer before anyone else can snap it up.
#3: Do You Have Permission to Build?

Once you've found a suitable potential plot, there's another important point to consider: will you be able to build on it? Before you put down any money, you need to find out whether planning permission will be granted. Fail to do so, and you could be left with a very costly mistake on your hands.
Follow this easy advice, and start planning the home of your dreams today.