We all want to keep our house clean and tidy and well, if guests are going to pour into our home for celebrating a joyous event, you simply don't have to worry. Right from changing cushion covers to changing the overall upholstery of the home there are fantastic ideas for you to choose from. All one needs is a little creativity and a little time on hand. Most of the ideas discussed here are budget friendly which every home maker would certainly love. These home makeovers you can do in day are sure to get compliments from friends and relatives frequenting your home.
Porcelain curatives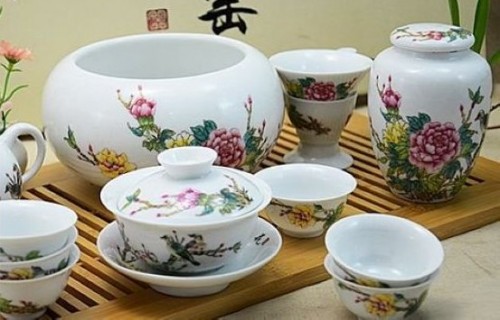 Whatever Chinese porcelain items and curatives you have stuffed into the cup boards or show cases can now be taken out. You can take medium to large sized porcelain bowls which can be doubled as flower vases as well. The articles should be arranged so well that they match the décor of your dining area. A quick fix idea for arranging the central area of the hall if you don't have much time at your disposal is to buy ornate items from the designer shop.
Hang a curtain in between the dining area and the kitchen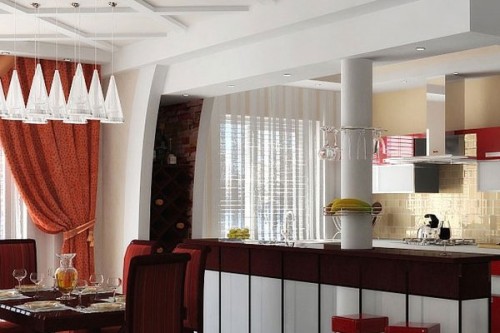 In order to cover up the mess in the kitchen, all you need to do is check out for a spare piece of curtain lying idle in your garage for ages. Dust the cloth with your potable vacuum cleaner and hang the linen cloth across your kitchen area. You can make flowers from cardboard to stick up on the curtain cloth to add to the ethnicity. It adds to the spaciousness of your living room and the connecting area to the kitchen and wash area.
Rearrange the bed sheets and spreads in your bedroom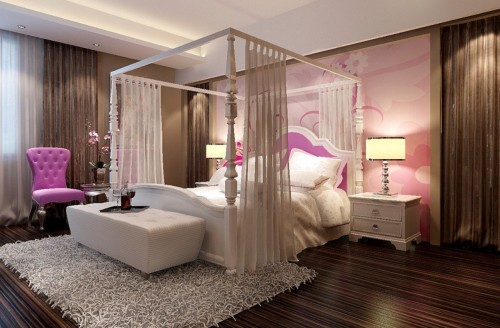 You need to put on your hard hats of creativity all over again. Think of bed sheets and spreads which complement each other and quickly work out an ideal combination to match bed sheets with bed spreads and pillow covers. Swiftly change them over to have a wonderful look. A quick fix idea to give a sophisticated décor to your bedroom will be nautical sailor's designer spreads. Or think of a suitable floral theme to decorate the relaxing room with the available shade of spreads and sheets.
Serial lights or mini chandelier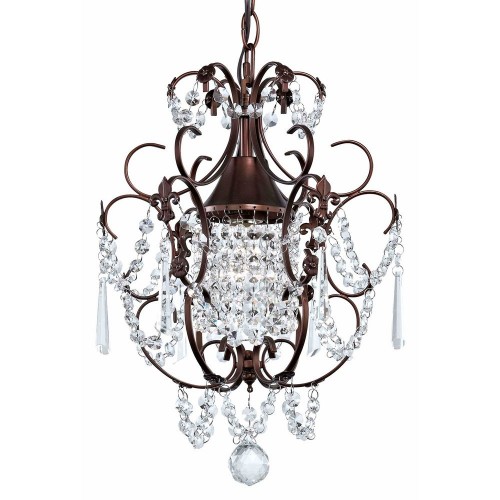 Again, if you have multiple chandeliers put up in the hall, you can take out a medium sized one to hang in your bathroom. It gives the guests an experience of staying in a five star hotel. The bath tub, ceiling walls, mirrors and other fixtures in the bathroom need to be thoroughly cleaned up. An attractive array of serial lights can be put up surrounding the walls of the modern bath room.
Cover up with plates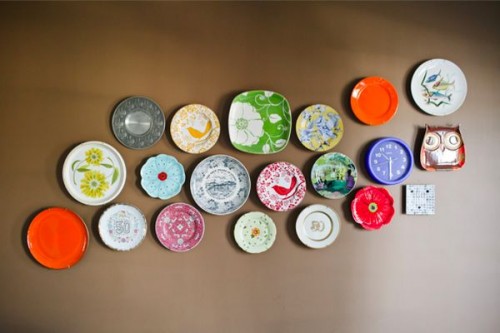 If you find any area of the wall lying idle, you can take a lot of unused porcelain plates from your kitchen trash and then start pasting them. You need to select plates with different shapes and sizes. This gives an awesome feel to the living décor or hall of your room. Or maybe you can try the trick in a deserted area of your home. You can stick exciting pictures and wallpapers, even recently taken pictures on your smart phone or on your iPad over thatched portions of your walls as a quick fix to cover up tattered portions of your walls.
In case guests are coming up all of a sudden, you can use these ideas to change the complete makeover of your home and give it a nice glossy and a glamorous touch. Get fabulous compliments on the upholstery of your home from loved and dear ones for sure with these simple home makeover ideas that you can do in a day.