Patchwork curtains add charm to your home or apartment while also saving the much-needed cabinet space. They also add beauty and elegance to a space and offer a sense of satisfaction that comes from beautifying your home with the very handy essentials available in your cabinets. Here are some great ideas to craft some beautiful patch work curtains to add beauty to different areas of your home.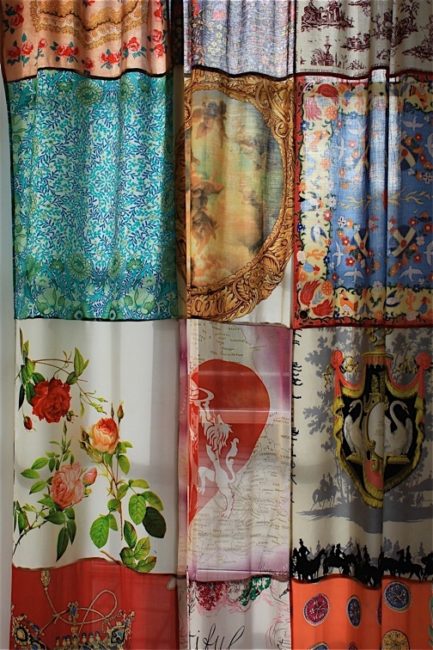 Inside your bath
If you have a spacious bath, a patchwork shower curtain made from your old furnishings will add both beauty and functionality. Bohemian shower curtains with lovely colors and patterns to make it look more natural.
For the dining area
Indian patchwork curtains and those that are full of splendid colors will add beauty to the dining area and create a rustic look. Go for buffalo check curtains that are perfect for both the cabinets and for windows.
For other spaces
While patchwork denim curtains are just right for your kids' or teens' room, patchwork café curtains are ideal for adding depth to areas that are neutral. Patchwork café curtains are must-haves for an open area in your backyard and when throwing parties for your friends.
They Add a Rustic Look
A bright living room gives a warm feeling and vintage patch work curtains draped wonderfully over a wide window can really make wonders here. Try adding different patterns to make them look completely different and make your space more attractive.
Make Your Own Patterns
You can make your own patchwork curtains as part of a simple DIY task by gathering some colorful pieces of fabric that cry for your attention in the wardrobe. Here is a step-by-step patchwork curtains DIY guide to make your own curtains for every space in your home.
Step – 1: Measure the size of the area you for which you want the patchwork curtains. You can take the exact length and width of window or the door or you can also go for a full length curtain to give the space a different look.
Step –- 2: Cut the fabric into desired sizes using a patchwork curtain picture as an indication. Instead of using a single piece of fabric, mix and match different pieces like vintage scarves and old curtails or sheets. However, make sure that the material used is same in all the fabrics.
Step – 3: Lay the pieces on a flat surface like a floor or table to see if the colors blend well with the aesthetics of your home. If not, try shuffling the pieces until you get a perfect look.
Step – 4: Over lock all the pieces with the sewing machine and again stitch all the pieces together based on the proportion of the area you want the curtain for. If you are looking for a curtain in a single color of different shades, go for pink patchwork curtains for your bedroom and quilt patchwork curtains for your backyard. There you have a splendid piece of curtain that adds both beauty and functionality.
Remember that overdoing the patch work and adding these curtains to every space will spoil the very purpose of making the space more colorful. Stick to selective area and also select your fabrics carefully to give your home a stunning look.