Home renovation can always be a hassle especially when it comes to monetary considerations. It can be worth an entire year of salary. However, with proper measures and money-saving tips, house renovations and remodeling projects do not have to cost a fortune. In this article, we will share some ways on how to plan around deals and invest on improvements that will add value to your home to give returns that will reap the most bang for your buck. Aside from thinking about saving on improving your home, it's also a good idea to go for a carpet cleaning service in Adelaide which is a smart-spend for any home owner.
1. Go for Efficiency and Not Size
Expanding the size of the house is quite the common notion when it comes to home renovation. Given the tight budget, it would be a wiser idea to endow the maximum worth of the rooms instead of developing extra space. For instance, you can work with the current size of your kitchen without having to invest in constructing area but just placing DIY cabinets, shelves, and pullout drawers to have more room where you can stuff items.
2. Consider Ready-made than Custom-made
Customization often adds to the cost of any piece of furniture that will enhance the look of your home. If there are ready-made pieces that are available in the stores which can easily fit your space and meet your requirements, this option will be a good way to go for. Rather than hiring daily contractors and designers to plan for the build, material, and style of the furniture, you will only need some time to check existing fixtures and prefabricated furnishings that can help you save a lot.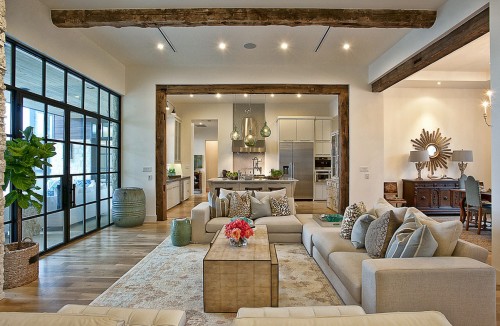 3. Look for Alternates or Imitations
Similar to fashion trends, you will probably get tired of seeing fads in housing styles after some time. Deciding to install the best looking countertops, sink, walls, and flooring might make you end up regretful. The key is to ignore the trends and stick with reasonable and practical basic materials that can be alternative selections to their more expensive counterparts. For instance, instead of choosing an American Standard model for the vessel sink, you can opt for the traditional drop-in sink for half the price.
Another example is countertops. Ceramic tiles can look as good as granite tiles but are not as pricey. They are the best knock-offs without compromising much on quality. You can also choose from laminates, concrete and stone surfaces that would not push your budget further over the top.
4. Save on Appliances
Home renovations also include appliance upgrades. If you are planning to buy new appliances, watch out for discount deals before purchasing. It will be best to visit an appliance store from time to time and check when they will be having their biggest sale. It can be a month before the holiday season or a week before the year ends.
This is when most stores will replenish their stocks to give way for new and upcoming models. This is a good chance to get your hands on that TV, air conditioner, refrigerator, or baking oven you have been eyeing on. Another good option is to search online and hunt for used appliances without damage, so you do not have to pay the full price of a new one.
5. Renovate in Phases
If your home renovation is not necessarily critical to be done as a complete project immediately, you can choose to renovate in phases and set prioritizations in remodeling the house slowly according to your budget. Not only will this allow you to save costs for the next renovation project, but will also give you more time to look for better deals to add to your wish list an item at a time.
Conclusion:
With these smart tips, you do not have to fear when it comes to renovating your home. With strategic planning and thinking about design, you can achieve your improved house and save money at the same time. You may also resort to sell your old items such as computer parts and books as it's a good way to clean out junk at home.
Author bio:
Sean Si is the Marketing guy of Electrodry Carpet Cleaning. He is the go-to guy when it comes to the latest home improvement tips. When he's not busy, he writes about guides on a healthy home and life, and spends quality time with his family and friends.