Owning a property in itself doesn't complete its exact possession. To buy and sell properties, especially homes, has become more than a vexation in these days of competition. Price regulation is out of the scope of sellers and clients. But through patronizing a handful of simple measures and unchallenging stratagems, this burden and perplexity can be lost quite to an extent. These easy and low-priced initiatives can be well begun and ended from and at home itself.
1. Location
The location of the house forms the most basic factor for an increased value of it. Whether or not the house is present in a centralized and commercial area rather than at city outskirts, location decides it's worth. Proximity to shopping malls, banks, movie theatres, restaurants etc, would very well entreat the residents of the house and would become its value escalator.
2. Qualitative construction
A stately mode of construction always does add value to your home. Usage of an all-standard material and equipment which can resist damage in the long run is always an added advantage. Brands attract clients.
3. Extra-voluminous rooms
Any person can get immediately caught with a house that shelters hugely spacious rooms. Spacious rooms to a home are like cherries topped on an iced cake. In all occasions, large sized rooms can never be a defect for a good home.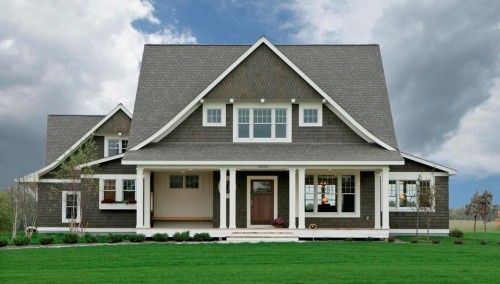 4. Landscape
An invariably awe-inspiring landscape is always out of escape for a house in order to increase its worth. A home with a grassy, leafy and a floral lawn is much preferred to that in which there is no garden or greenery. A nicely beautified yard ensures a lucrative house price.
5. Vogue order of material
An updated, contemporary and a trendy outlook of a house goes simultaneously with a good home. The material order of the house needs to be up to the minute nature for it to claim a sweet price. Modern amenities attract considerable buyers.
6. Built-in gymnasium, library etc
Clientele can be lured through home gyms and libraries. There has been a saying that this effort is not a cost-effective one but it can be made so. One needs to ensure that his investment in this prospect of his house must not be too high but a cause-worthy one.
7. Exclusive parking
A secure parking can append goodness to a home since vehicle offence is everywhere. So a private parking space or garage will surely come as a profitable benefit in case of an apartment.
8. Less susceptibility from pollution
"Prevention is better than cure". To complement this statement in our practical lives, we need to stay as healthy as possible in today's world of pollution and Global Warming. Hence, it would be worthwhile to select a home which is distant from industries and manufacturing units. World has become fitness-conscious and thus, homes away from such areas are gaining entities.
9. Energy alternatives
When it comes to energy and its expense, no home is an exception. But with the utilization of alternative sources like solar power, the cost over energy consumption can be reduced. Houses with installed solar panels and other 'go-green' gadgets will surely have a greater demand both for present and future safeguarding of finance and energy resource.
10. A palatial kitchen
A modern, fashionable and a kitchen with dignified and branded apparatus can capably tempt substantial customers. A simple, sourced and smart kitchen with proper placing and furniture can enlarge your home's value.