Using contemporary elements could give a great feel to your house. Some of the contemporary elements that every home needs are essentials that are required for making the place look good. It adds a great touch to the ambience and makes sure it complements the interiors of the house. However, it is important to select the right elements with right shades that match the existing interiors.
1. Bringing light into the interiors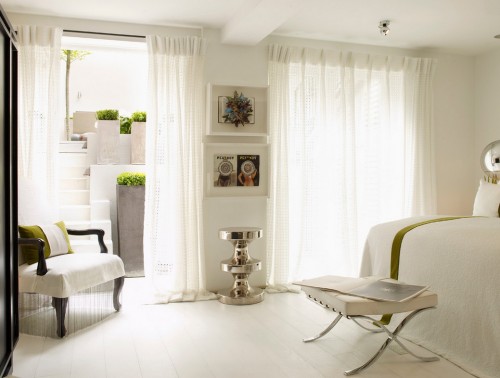 Modern design eras that emerged during the years between 1920s and 1960s replaced the traditional and age-old dark interiors with small windows and closed-off rooms. Choosing the correct floor plan is essential as this allows the natural light to enter through floor to solar tubes, skylights and glass windows. Apart from that, translucent glass can be used for privacy areas.
2. Choosing subtle colours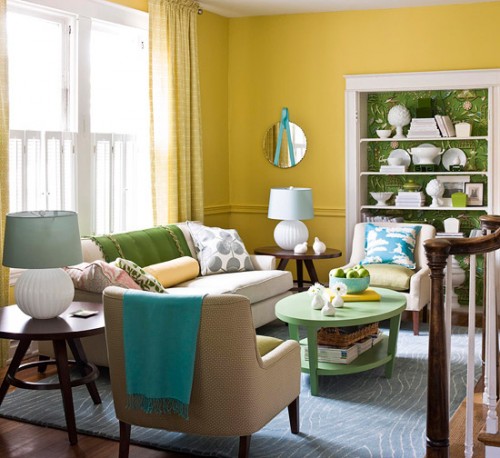 For furnishings, flooring, textiles and lighting fixtures you can use the neutral shades of brown, gray, blacks and whites. Contemporary colours allow the details of the furniture metal to shine through or let you to use your imagination in getting creative with patterns and textures.
3. Using natural materials
Organic and natural materials can be used in decking outside, simple decorative elements and leather furniture. Nowadays, organic materials like slate, wood, rock, wool, teak, cotton and other textiles are being used in modern furnishings.
4. Airiness results in more relaxed interiors
Heavy and stuffy ornamentation got replaced with rectilinear lines that resulted in making contemporary homes feel lighter in weight.  A weightlessness appeal was given by putting up the furniture from the floor.
5. Bare floors in fabulous finishes

Bare floors such as ceramic, hardwoods, porcelain tiles, marble and travertine stone have made their way long back and are definitely among the contemporary elements that every home needs. In dining room and living room areas, it is important in keeping area rugs so as to make underfoot walking comfortable apart from visually breaking up the space.
6. Open floor plan for opening up the interiors
Contemporary elements believe in uniting the interior areas into one big experience. Distinct boundaries and walls of living spaces get blurred up with the family room and kitchen in this style of living. Open floor planning is iconic and ideal in contemporary homes, whereas creates a unified and aesthetic design throughout the home.
7. Attention to contemporary details
Inside a contemporary home, detailing is very much essential. Fine elements like lighting fixtures are kept distinct and simple which is one of the important contemporary elements that every home needs. Banisters and hand railings made of handcrafted wood pieces are now got replaced with innovative glass, tension cables and industrial materials. The important part is in adding contemporary details without distracting the minimalistic interiors.
8. Contemporary exterior details
Heavy ornamentation that was used in the past outside got replaced with simple curvilinear or rectilinear forms. In contemporary styling, rooflines are kept distinct with large or cantilever overhangs.
9. Technology gets hidden behind the gorgeous interiors
Contemporary details of remote and wireless controls for controlling heating/ cooling systems, electronics, security and lighting are kept hidden behind the amazing details.
10. Getting rid of the 'old-world' thinking
Contemporary design is all about freeing yourself from the formal and strict design rules and taking a minimalistic and open approach instead. A home must reflect the personality and lifestyle of its occupants.