You've decided that you're ready to transform your kitchen. Maybe you've made this decision because you're looking for something new and improved, or maybe you've decided you're going to sell the property and want to try and increase the value of your property. Whatever the case is, a kitchen remodeling project (large or small) requires a great deal of planning, attention to detail, and assistance from professional contractors.
So before you get started, there are some things that you should be made aware of. Being aware of what you should expect and preparing for things that are unexpected can help to relieve a lot of the stress and ensure that your kitchen comes out just as you imagined it would.
Set an Unrealistic Budget
Often times we pull our kitchen remodeling ideas from television shows, magazines, and other kitchens we may have come across. While it is great to draw on inspiration from others, your dream kitchen could be well outside of your financial comfort level. Having a detailed budget helps you to make informed decisions when it comes to everything from the design and layout to the types of appliances and features you will include. Be as open and honest as you can about your budget and as you search for contractors you should find professionals that can work within those means. However, when setting a realistic budget, you're going to want to set aside a few funds in case there is something that's a bit more costly along the way.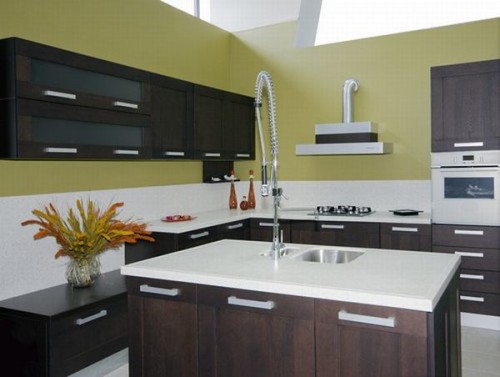 Choosing Unqualified Contractors
There is nothing like the old "great savings" advertisements to trick a homeowner into hiring an inadequate or under qualified contractor. When it comes to completing large projects such as kitchen renovations, you will need to work with an organization that is skilled in an array of specialties that might include construction, design, plumbing, electric, and more. Hiring the wrong contractor could leave you in a host of trouble including unfinished work, poor quality of work, and even legal trouble.
To get an idea of what a quality contractor is, you should consider reviewing their company website.  By reviewing the company's website, you can determine which services they offer and what quality of work they complete. For instance, Cab-i-net, a company that specializes in the installation of the kinds of kitchen cabinets Orange County residents invest in, has a gallery online so that you can review different cabinet styles. After reviewing credentials and pictures, the next step would be to check consumer reviews to see what other people have experienced in working with them.
Poor Planning
You can't just "wing it" when it comes to planning a kitchen renovation project. Poor planning leads to budget overages, miscommunication between you and the contractors, and stress. Essentially, you want to work out all the details in the very beginning so that you, your designers, and the contractors are all on the same page. The more extensive your planning is, the less you have to worry about fixing the issues later on.
Failing to Plan for the Unexpected
Of course there's no foolproof way to prepare for all the issues that could arise as you're having your kitchen remodeled, however, it pays to be as prepared as possible. During renovations you should plan for the unexpected. There are instances in which a project will take longer than usual, underlying issues found during renovation may require more expenses, and even things beyond the contractor's control such as a shortage of supplies or products. Not being prepared for these things can leave you frustrated, over budget, and stressed.
These are just four of the many mistakes that homeowners make when deciding to have their kitchen remodeled. By setting a budget, choosing a qualified contractor(s), planning efficiently, and preparing for the unexpected you can save yourself a lot of money, time, and frustration. With any luck you'll be preparing meals for your loved ones and guests in no time in your newly renovated kitchen.