Simple storage solutions for small spaces can effectively be used for stacking things orderly without having to just pile them up and keep wondering about the clutter. Most of us like to get a lot of personal things even when they can't be used or not appropriate in our homes or rooms. But this becomes a problem when you do not have enough space in your room. If this a very serious problem for you then the best that you can do is get hold of some clever storage solutions that can help you in storing things without causing a lot of clutter.
Remove doors if possible
Doors are very important to keep the privacy of a room intact, but this does not mean that every room should have a door. For example, it is not essential to have doors in the reading room because this a room that does not call for privacy. All you need in the room is silence and that you will be able to get anyways. Therefore, try removing doors from rooms where they are not needed as this can help in saving a lot of space that can be used for storing a number of items.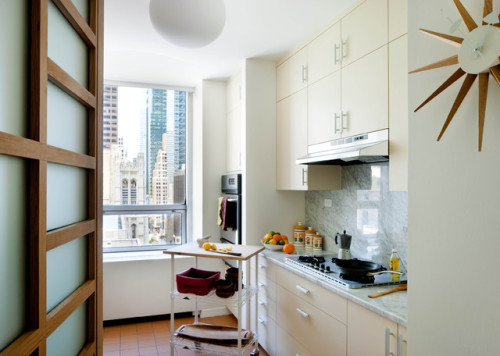 Use couches in sitting areas
Cute and small couches can be used in the sitting area as they help in saving a lot of space because they have a lot of storage space. The storage space found in couches can be used for stuffing various things that are not used on a regular basis. Couches can not only be used in the living room, but also in other important places around the house. They can be used in dining halls, reading rooms and also in the bedrooms. Using couches in different rooms of the house ensures that there is a lot of storage space around the house which serves as a bonus point for apartments with very little storage space.
Use your fireplace as storage space during summers
A fireplace helps in making the room cozy during the winter months, but it is of no use during the summers. Therefore, a good idea is to use a fireplace as a storage space or a bookshelf where you can easily stack your magazines and books that you read on a regular basis. A fireplace serves as a very good storage space and it also does not give the look of a place where things are just piled one above the other.
Using the space underneath the stairs
The empty space found underneath the stairs often goes wasted but if you have a very small apartment then you can use this space effectively. This small space serves ideal for storing things that are used rarely or even for storing the dishware that is used on special occasions only.
Stack up things sky high
In your small apartment, you build go for shelves that go up the wall and these shelves can be used for stacking things in a very neat way. These are some points that can be used in proving the fact that storage solutions for small spaces are very important for various households these days.