Most of the urban population today lives in the apartments and the ever-towering high rise buildings leave very less room for city folks to enjoy the green areas. But that should not equate to giving up the dream of living in the green belt. So what if the modern man is not awarded the backyard; let's pull the backyard inside. Garden crates are one such option that help bring green colour to our homes. Wooden crates are a source of great gardening ideas. Easily available in craft supply stores, these crates make ideal planters for herbs and creepers, vegetables and fruits. Know how indoor gardening can better your lives and how wooden crates help you find the perfect gardener in you.
Beautify the Home Environment
Embellishing your home zone with wooden or glass furniture is one thing. But when you walk an extra mile by bringing in nature in the form of plants, the décor is just unparalleled. Along with having multiple mini pots for different plants, having flowers planted in wooden garden crates is sure to add an altogether elated charm. And when you contrast the planting with various hues of flowers, herbs and vegetables, the green zone is sure to be the cynosure of your visitors.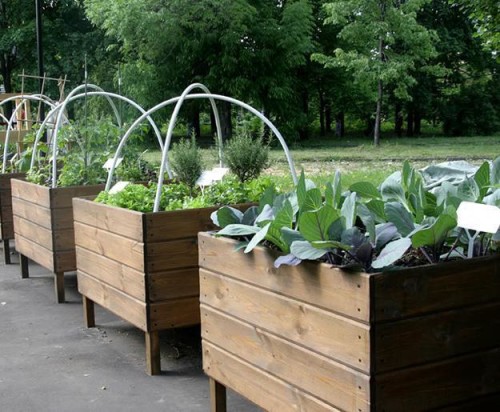 Promote Healthy Living
It's very easy to pay small amounts and get your chillies, pepper and coriander from the store. But when you place the control in your green fingers, the result is simply amazing. Research says that growing your own foods is a one of the first steps to healthy living. Again, you know what you have sown; naturally what you get is of the best quality. Planting herbs also enhances the medicinal value of your in-house garden and treating a sick kid with home-grown herbs is the best bet.
Usher in Positivity
Modern man is often bogged down by stress at work as well as in personal life. Getting close to nature is one of the best ways to de-stress. When you make your own garden in a wooden crate- the process of planting and watering and nurturing your green zone- the experience is simply blissful. You tend to get very close to your plants and feel valued. Don't have enough time to be with your garden, no worries. Just gaze at them for 5minutes in the morning and you will feel positive admiring the beauty of immediate greenery around you.
Channelize Children's Bubbling Energy
Children offer bursting loads of energy. They always want to fiddle with things around or they end up sitting in front of the idiot box which you will surely not appreciate. Asking them to help you out when planting your garden in the wooden crates is sure to make them excited. Later on, you may ask them to take charge of watering daily and they will dutifully do that to grab best grades in their gardening assignment when they see the fruits growing on their plants.
Now if you have put your doubts, if any, on wooden garden crates to rest, don't waste time and go get one for your home. Start the planting session; make it a family and fun activity and enjoy and happily share the fruits of your bubbling wooden garden with you dear ones. The happiness that you will reap out of this is simply unfathomable.