Add a green space to your home garden by having an environment-friendly deck in it. A deck can increase the greenery of your home, giving you and your loved ones improved air quality and making your home more appealing than ever. A beautiful home garden with a relaxing deck also reduces stress and depression.
However, building a green deck is such a huge challenge for everyone. The materials should be ecologically sound and of high quality. Of course, you would want it to last for years without a lot of maintenance.
Whether you are building a new deck, refurbishing or expanding an older one, it is necessary to opt for the most sustainable decking solutions. Though, green decks may not be as cost-effective as the regular ones, still they have long-term positive effects on your surroundings. This is why, it is imperative to choose modular decking kits from Softwoods.
Make sure you have the right decking plan and materials that fit your home when deciding on building your deck. Here are some of the benefits of using environment-friendly decks to your home exteriors: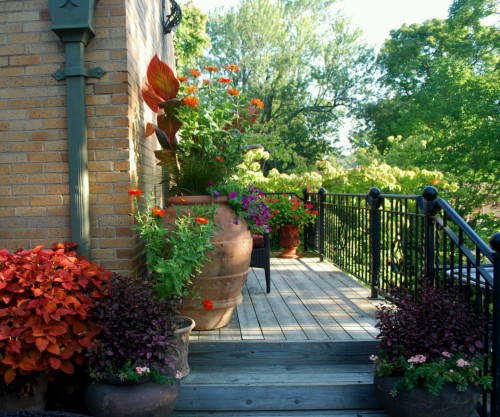 Low Cost and Durability
Composite decks rank higher when it comes to cost and durability. These decks are made from recycled wood, which are very cost-effective and a great alternative solution to green decking. By choosing wood, you cannot just save money but save mother earth too.
Add Natural Beauty
Wooden decks bring natural beauty through their own way. Sure, these may be high-maintenance decks, but they offer one-of-a-kind beauty which other form of deck materials can't give. The natural wood ages elegantly and remains strong as well.
Flexibility
Compared to plastic, decks made of wood are flexible. They can be painted, polished, and changed, according to your taste. While, plastic may give a better aesthetics at first, it can't be changed easily when you renovate your house. Modular decks are easy to assemble and stays sturdy for a long time.
Lesser Probability of Pest Infestation
Having composite decks cut down the possibility of pest infestation in your home. This type of deck rates high on the pest resistance scale. It means that there is no need for you to call a pest control company that uses chemicals and sprays to clear your deck and yard of pests.
Biodegradable
One of the main reasons green decks are helpful for you and the environment is that wood is biodegradable and a natural product as well. No harmful by-products are produced during the process of making wood. Thus, it is safe to use as decks for residential properties.
Promote pollution-free and harmless surrounding by building green decks in your home exteriors. This would give your entire family a safer home to enjoy and live freely.