A well landscaped garden is a thing of beauty. UK Landscapers are artisans, wielding a rake and shears rather than a paintbrush, yet creating an end product that is just as lovely.
Yet for those who can't afford a professional finish, landscaping is an art that can be mastered by many. Although your hedges and flowerbeds might not quite compare to an expert job, you can still create a thing of beauty if you're willing to devote a little time to it.
To help you create a paradise to escape to this autumn, here are three top landscaping tips for beginners…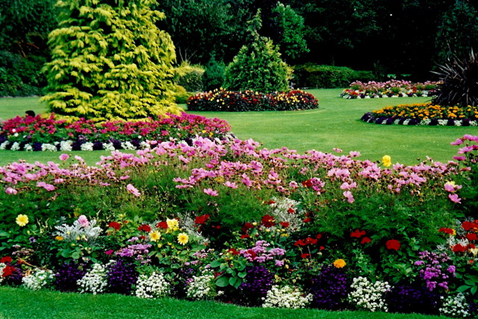 Tip #1: Make a Plan
Although it might be tempting to simply unleash your creative side and see what happens, the most well landscaped gardens have all been carefully planned out. The aim is not only to create an area that looks lovely, but also one that you and your family can make full use of. It pays to step outside with a notepad and pen, make a quick sketch of your garden, and plot out what you'd like in your space, and where you'd like it to go. Don't be afraid to make a few versions so that you can play around with where you want to put things; after all, siting easily damaged flowers right beside the kids' play area might not be the best idea!
Tip #2: Start Small
For the majority of us, our experiences of landscaping are taken solely from home and garden makeover shows. We've all seen the transformation from messy, concreted backyard to a paradisiacal haven of flowers and greenery. The reality is far more gradual. Although it's possible to entirely reinvent your outdoor space, there's no need to put pressure on yourself and rush it. Marianne Lipanovich, an expert in the field, suggests that the best way to go about it is to "give yourself some time to see how things develop. Plants grow and things fill in, and people forget that. The point is to take time and do it in pieces so you are happy with the final results." Tackle one area at a time and it will all come together in the end.
Tip #3: Choose a Focal Point
Another important piece of advice is to choose a focal point early on. Professional landscapers will always work around one central feature, and this is a method that you ought to adopt for yourself. The core principle is to find a particularly beautiful feature, and then to landscape your garden in a way that will draw your eye to it. A pretty plant, a towering oak, or even a fountain could be used as such, with the idea being to think of it as a painting that needs framing.
Follow these three top tips today to create the garden of your dreams.