Some gardening tips plus the right way to plant are very important for gardeners to follow in order to ensure the longevity of their garden and also to make their plants perform in a better way. Gardening is an activity that renders relaxation and at the same time enjoyment. It is a rare activity that provides enjoyment along with reward. People can start with a garden anywhere, no matter where they live. What is needed is just a small piece of land to have a flower or a vegetable garden and some tips on how to transform the garden into a fruitful and interesting place. The tips available on gardening are described below.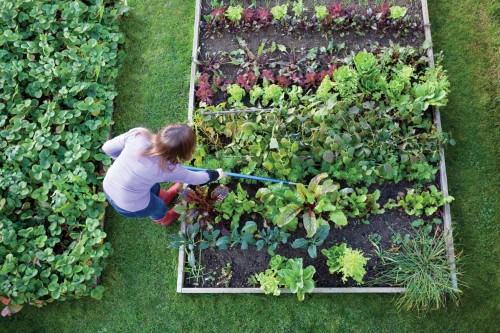 Begin small
It is very important for beginners to keep in mind that they must start with a very small amount of plants and vegetables. They should also ensure that they start growing some easy to grow fruits and vegetables like strawberries and tomatoes. They can also go for container gardening and plants herbs in terracotta pots. It is always easy to care for plants and vegetables that are grown in small amounts.
Choose easy to grow plants
This is also a very important tip for gardening. People should choose plants that grow very easily and at the same time do not require a lot of care to be taken. Green vegetables like spinach, lettuce and carrots can be chosen by people who are interested in vegetable gardening. Later on, complicated gardening tasks can be taken over but they require experience that should be gained in the beginning.
Choose local plants
Local vegetables and plants should be chosen because native plants are prone to the conditions of the soil and grow very fast in the local areas according to the atmosphere. These plants and vegetables are also adapted to the local climate and they choose their own process of growth that goes with the climate of the place.
Do not overwater plants
This is one of the most important dangers for beginners in gardening. They tend to overwater the plants in the beginning because they do not have adequate knowledge about the amount of water that is needed for the growth of different plants and vegetables. The soil type, the plant type and the size of the garden are some of the factors that influence the amount of watering needed by the plants in the garden.
Use of organic fertilizer
In the list of gardening tips and the right way to plant, this is something very important. Gardeners must always make the use of organic fertilizers for the plants in order to ensure that their garden is eco-friendly and free from harmful toxins. Organic fertilizers are always advantageous for the plants and they also help in the growth of the plants in any soil type.