A news story earlier this year revealed a shocking report detailing how your daily commute can impact on your health. If the thought of your week-day journeys on the crowded tube is enough to give you Sunday night horrors, then a garden office could be the perfect solution.
Things to Consider
Even though you are a wiz in the boardroom, it still pays to brush-up on all the essentials you will need to run a fully functioning office.
It may be a practical idea to start a checklist of everything that you use daily in your current office and then think about how you are going to meet those needs in your garden room.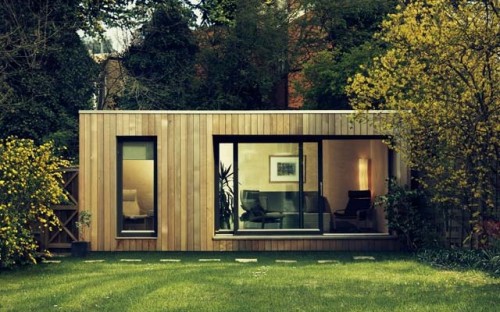 A Bright Spark
Once you have tackled the basics of your electrical set up, think about other essentials such as a good Wi-Fi connection and phone lines. Is your office going to have a bathroom and kitchen area? This would be essential if you have staff working in the office, so that your employees don't have to trail back and forth to the house when they want to make a cup of tea.
If you are going to employ staff you need to check out any legal requirements that must be adhered to, and comply with health and safety regulations.
Security Tight
Most garden buildings that are built to be a fully functioning office and are equipped with robust security systems and built-in water and heating systems, but it is worth checking that your building includes this. A specialist like The Garden Escape can guide you through the whole process from the design elements to the air conditioning system.
Fittings and Furnishings
There are things you need to consider that you may take for granted at your current office, like who is going to empty the bins every night? Who will be responsible for taking your empty cups to the dishwasher? If you have decided to keep costs low to begin with, then think about how you are going to schedule in a run round with the vacuum cleaner.
Blinds may be a handy purchase when the sun streams through the windows and provides an irritating glare against your screen.
When it comes to colour schemes, neutral seems to be the most popular in many offices. However, there are psychological studies detailing how different colours can change your mood and maybe improve productivity.