The rainy season has well and truly arrived.
You're walking to work as gusts of water batter your face. You're watching car windscreen wipers work overtime. Your home is flooded and your garden – well, it's little more than mulch now.
But the biblical levels of rain outside shouldn't stop you optimising your home for when the springtime rears its head.
Indeed, getting your home into eco-shape is ideal for autumn. If you're not sitting in your garden very often, you can get it ready for your environmental new year without interruption.
So, as the rain sputters into action, what should you do for a green home?
Conserve the heat – in style
It might not occur to you at first, but installing a conservatory for the summer is about a whole lot more than relaxation – it could help save you energy.
In those summer months, conservatories let in a ton of sun, the rays of which will warm and oxygenate your home, removing heating bills from the equation.
But in the winter your conservatory can be even more useful, keeping the cold at arm's length when it comes-a-calling.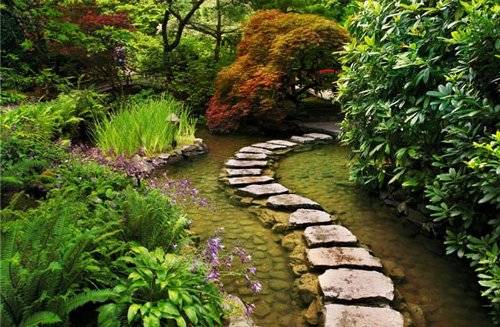 Go solar
Just a decade ago, solar panels were hugely expensive and unwieldy, only realistically available to the uber-wealthy few.
Now, however, sticking a few panels on your house is at a fraction of its previous cost – and it'll work out positively in the long run.
While they won't do much good in the doldrums of autumn and winter, solar panels could effectively stop you having to rely on fossil fuels during those brightly lit summer months.
And, if you live in a particularly communal neighbourhood, consider creating a "solar hub", or a set of panels to power a few of the homes in your area.
Rot to trot
As the leaves fall gently from the trees and sticks and twigs litter your garden path, don't just take the leaf blower and put it all in next door's garden. Instead, set up a compost heap to revitalise your soil.
Stick as much waste as you can in your compost heap, as the mixture of chemicals and nutrients is what gives it strength. Eggshells, leaves, twigs, prunings, hedge trimmings – they're all essential for healthy compost.
Just make sure not to add rotting meats or other toxic goods – the last thing you want is bad bacteria infiltrating your soil.
Pond life
For some people, having a pond as the focal point for your garden is a dream come true. And autumn is the best time to make one.
With the increased levels of rainfall, your pond will be filled with more freshwater, giving it a fresher look. Just stick a few fish in there and you'll have a garden that's giving the environment a helping hand.