It's been a great couple of years for vintage lovers, as old fashioned styles have made a thriving comeback both in fashion and home design. Since the global credit crash, the general populous has been embracing the 'make do and mend' ethos of the post-war years, encouraging normal people to embrace their artistic sides. In the wake of this, numerous TV shows such as Kirstie's Homemade Home and The Great British Sewing Bee are helping the nation to embrace handicrafts and home embellishments, especially in the home. If you're not sure where to start, read on.
What Is Upcycling?
The term has been thrown around a great deal on craft and home design blogs with no actual definition given. Put simply, while you might typically recycle an item of furniture by using it in a different way than intended (e.g. an embroidered placemat as a wall hanging), upcycling an item means using your creative skills to alter or embellish it for a new purpose or to give it a new look, sometimes with repairs. For example, you might upcycle that vintage placemat by sewing lace over the frayed edges before it becomes a wall hanging.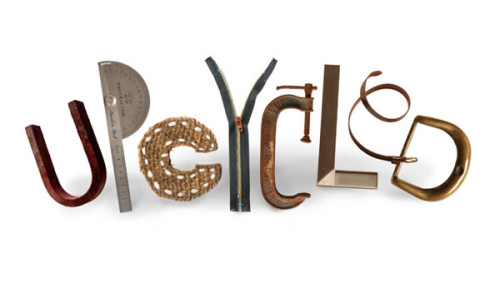 Sourcing Starting Materials
If you want to give upcycling a go, you'll first need an item to alter. You might have an old piece hidden in the garage or shed because it didn't go with anything but you didn't want to throw it away. Maybe you've inherited an antique cabinet from a relative or a friend bought you a vase that doesn't quite match. Alternatively, look for second hand items that you can experiment with. If you aren't sure where to look, there is a huge range of auctions, markets, and antique shops in which to find some practice pieces. If you can't spare the time to go out, or have limited access, look online at ebay and gumtree. Be considerate of what you buy – you'll not want to make any drastic changes to a century-old desk unless you have superb DIY skills and a very good plan.
Choosing Embellishments
The way you alter an item really depends on a lot of factors, and it's important that you think carefully about a project before buying embellishing materials. It's no good buying a full toolbox if you'll be sanding and painting most projects. For beginners, slightly distressing or repainting wooden items can be all they need to get a new lease of life and match the room. Alternatively, you might want to rescue a beautiful dining chair by adding a new cushion in a co-ordinating fabric, or decoupage a vintage storage chest with wallpaper, or add a sprinkle of glitter to the edges of a photo frame.