Home computer furniture is all about style and comfort. Working at home can be quite boring and uncomfortable without the choice of right furniture. Lot of people working at home choose to build a particular home office or they even try redecorating the work area so that they can enjoy working in an office environment. This helps them focus on their work and avoid any distractions. The computer is the most important tool required for working at home and it is important for the computer furniture to be right ergonomically. It must be designed in such a way that it supports your body not just while you work but also while you sit.
Proper lumbar support
You should choose a chair that will not only give you comfort for a long time but also offers you very sturdy support of the lumbar. The chair should have extra cushioning that will help you in sitting straight and it will also protect your back preventing you from bending forward. You can also go for chairs that possess adjustable cushions for lumbar support, meaning that they can be adjusted so that they fit the curve of your lower back perfectly.
Breathable fabric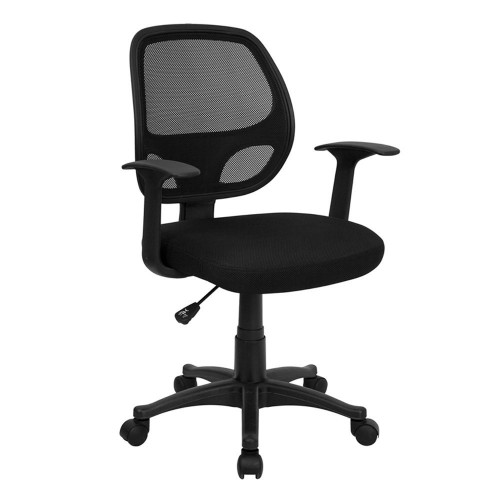 Breathable fabric is the best solution for office chair as it helps in keeping you away from sweating excessively and overheating. Breathable fabric also aids in stopping the buildup of bacteria within the upholstery. This prolongs the life span of your chair and ensures your chair is healthy and clean. If you have a chair that is not made out of breathable fabric such as mesh, then go for a chair that possess washable and removable cover.
Highly adjustable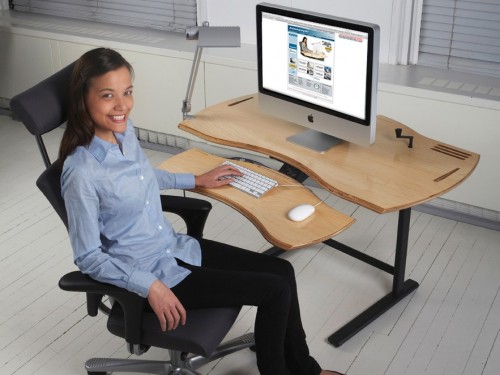 It is very important for domestic computer furniture to be highly adjustable. You should go for a chair that provides you with the option of adjusting the backrest depth, lumbar support, armrest height and the normal height. This standard of customization not only aids in ensuring the fact that you are in possession of an ergonomically perfect seat, but this also means that the office chair can be used by multiple users. Also make sure that your feet are able to rest on the floor and also check for the depth so that you can support your thighs perfectly well while sitting on the chair.
Quality construction and durability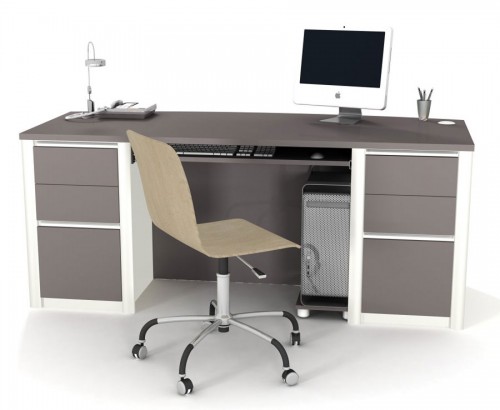 In order to get hold of a long-lasting office chair go for the one that is made from quality materials. Do not go for chairs with plastic construction. Instead, choose chairs with adjustment mechanisms and steel base. Steel always stands the tests of time, is suitable for contact adjustments and use and bears more weight.
Wheel options
Go for computer furniture that comes with wheel options so that you can easily move any piece of computer furniture from one place to another. The wheels of the computer chair or the desk should be made of rubber so that they provide better control. These are some important points that you should always keep in mind while making the choice of the best home computer furniture.