Sofas have always been a fashionable and functional addition to the living space. The beautiful modern style sofas combine functionality and aesthetics in a way such that they become an indispensable addition to the home interiors. The modern sofas have a whole range covering different designs and styles.
Over-sized and hand-sewn modern sofas
These sofas are utterly modern in their character as they shun away the need for legs and arm rests. Completely cushioned these are oversized sofas that mix simplicity and comfort with space management. These sofas are extremely space friendly and can be expanded or made smaller depending on the space available. A lot of cushions at the back increase the comfort levels to a great extent.
Italian leather sofas
Leather will never die out of fashion. It was as much a trend in the past as it is now. Leather sofas have always been fashionable and trendy. The Italian leather sofa is made of pure leather and works great for spacious living rooms. The sofa is highly fashionable and adds a touch of luxury to the home interiors. The sofas are sturdy and durable. The Italian leather sofa is as much suitable for domestic use as for lounges and receptions.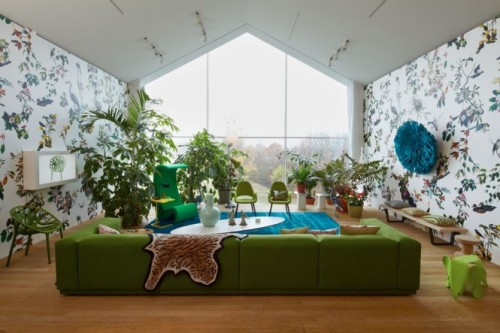 Couch modern
It is among those modern style sofas which defines luxury and comfort. This sofa or couch is an ultimate addition to a modern and spacious living room. The couch is thickly cushioned and offers a large sitting space. The back rest is moderately sized to provide good comfort. This modern couch is perfect for use in homes and offices.
Loveseat
This is the most commonly available sofa and accommodates two. These are perfect solutions for small and limited spaces and for small sized apartments. They are comfortable and elegant. Moreover, they suffice as the only furniture piece in the living room of studio apartments or lofts. The loveseats can also be used in living rooms with larger spaces where they are paired up with larger sofas.
Divan
Divans are sofas or couches that are modelled on the traditional seating of the Middle East. These are designed to serve both lounging and sleeping purposes. Small pillows are offered on the sofas which make them a perfect place to have a cosy sleep. The divans are made in various sizes and made up of various materials.
Futon
It is among those modern style sofas which follows a typically Japanese style. While futons are also used in homes, they are more popularly used in small studio apartments, guest rooms, and dorms. These consist of small and flat mattresses, whereas the futons can therefore be used as beds when they are unfolded. Futons differ from daybeds where the former requires being unfolded, whereas the latter does not.
A modern style sofa takes up minimal designs and focuses on comfort factor besides adding to the charm of the interiors.