With rates of every place increasing and people living in much smaller families the homes have been shrinking for a very long time now. Not only it is cost effective to live in smaller homes but it is much easier to maintain as well. Hence, being a primarily used area the sofa designs for small living room can make the place look at its best. It would also ensure that you can accommodate more number of guests at your place than you might have done before. After all, small spaces don't mean that your home cannot be decorated in the best manner.
1. Armless Sofa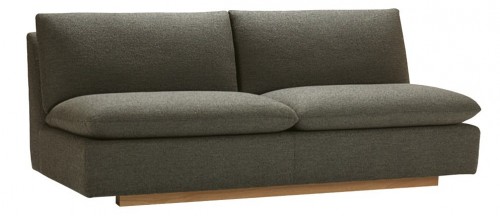 This kind of sofa features a simple yet sleek body style. It sits comfortably at an angle of 90-degrees and comes without any armrests and support. This sofa can be seen in those homes that follow contemporary and modern design almost religiously. This can be the perfect sofa for those looking for simple furniture with minimalistic effect.
2. Bridgewater Sofa
These sofas feature a high back and low arms with plush, loose cushions. These usually come skirted, providing casual comfort and elegance, ideal for any inviting and relaxed atmosphere.
3. Cabriole Sofa
This Neoclassical, 18th century sofa has been an integral part of sofa designs for small living rooms. It is of note for the graceful design, curving from one arm to the other in one constant line. The traditional designs are trimmed often with elegant details of wood and rest on visible, short legs. This style is available in a number of options and works brilliantly in both Old World and contemporary interiors.
4. Camelback Sofa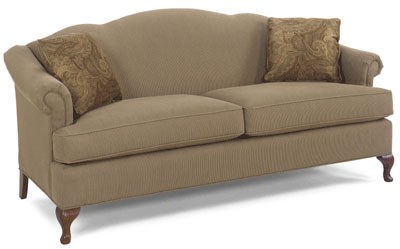 This style of sofa dates back to 18th century and brings together a classic look with comfort and details. It is named after the serpentine back that flows gracefully into high rolled arms. The definitive features in the early versions were the tight seating, lush and elaborate upholstery, ball feet, colonial claw along with the distinctive arms and back. Nowadays, this design can be seen everywhere-from cottage to contemporary.
5. Chesterfield Sofa
This sofa design has its origin back in the 19th century and is associated commonly with high class designs and English country homes. These sofas are known for their tufted high and backs, tightly stuffed interior, rolled arms and leather upholstery.
6. Davenport Sofa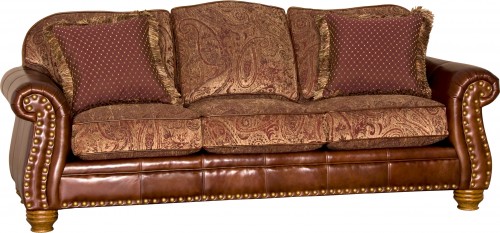 These are modern futon- style sofa that can be converted easily into a bed. These sofas are big in size with simple and straight lines. By day, a Davenport can serve as a comfy sofa and a padded, flat bed by night.
7. English Club Sofa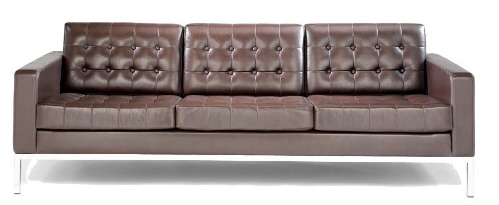 This piece of furniture can fit right into every living room design. The sofa features tight seat cushions, a slightly curved and tight back with arms that starts rolling from front.
8. Knole Sofa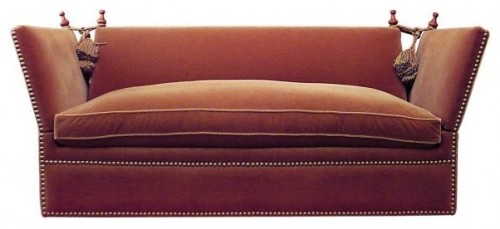 These sofas can be recognized distinctively by their high, straight arms that meet the exact height as that of the back. The carved finials featuring on the rear are adorned usually with tassels. These sofas usually come with elegantly skirted bottom and formal upholstery.
9. Lawson Sofa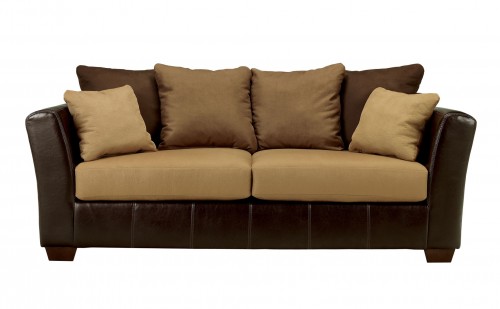 This sofa features a boxy, low back with the arms resting significantly lower. Typically, it is seen that the arms can either be rolled or square- shaped.
10. Loveseat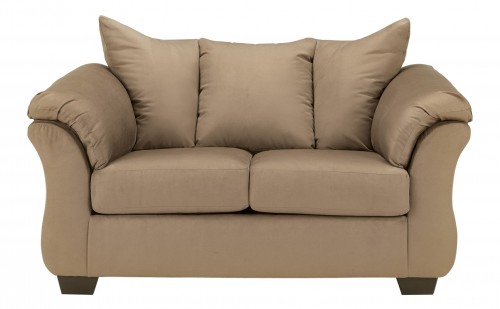 The piece is named aptly because of the fact that it can accommodate just two people. This sofa is also known as settee or double chair.