There are wide range different gates available, so you'd be forgiven for feeling overwhelmed and confused about which one is right for you. Once you've decided what type of gate you need you then have to decide which style to go for, and then your head might hurt even more. Here's our friendly, helpful guide to make sure that you get the gate that's right for you.
Where Will The Gate Be Placed?
Most gates don't come with posts to attach them to, so you need to construct them yourself. If you know where you need the gate to go you will be able to determine size of the gate, width, height and depth.
What Will The Gate Be Used For?
Knowing what type of traffic your gate will be used for will help you narrow down what type of gate you should purchase. Is the gate for indoors or outdoors? Will people be using it or cars and vehicles too? Do those with mobility issues need to be able to use the gate too? For instance, if you need an outdoor gate then it should be metal, and if it needs to allow cars through it needs to be bigger than a pedestrian gate.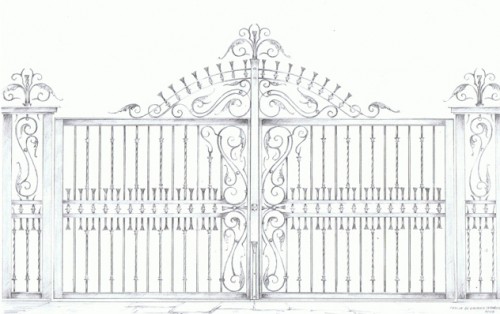 Automatic or Manual?
An automatic gate is in many ways better than a manual gate as you don't have to worry about shutting the gate behind you, and many even lock automatically too so you don't have to think about security either. An automatic gate is also good for those with mobility issues as it will open, close and lock itself without having to physically do it. It does, however, need a power supply, which means wiring it up when the gate is fitted. The power supply can also be used to power the intercom.
Slide or Swing?
This debate often comes down to whether you have enough room for a swing gate or not. When you have a driveway, it is often in regular use and can also be anything but flat. In these circumstances you have no other option that to use a sliding gate, but a sliding gate will also save space and allow you to go through at a wider variety of angles.
Safety
If you're installing a gate, then security is one of the issues on your mind. However, there are a variety of ways to make sure that your gate is as secure as possible. From vehicle detection to video intercom, there are endless ways to ensure that no intruders are getting in through the gate.
If you're looking for gates, or hardware for gates, then take a look at www.barrier-components.co.uk for all your gate-related needs.