Furniture is an important part of the office set up and requires a proper selection. Selection of furniture can make or break the impression of an office lobby and the interiors. The easiest and most convenient solution is to go for sustainable furniture for office. Here are few things that are to be considered while selecting the office furniture.
Check if the materials have been recycled
People often forget the role that traditional furniture play in causing harm to the earth. It is therefore important to consider what the furniture is made of and where it comes from. Most of the centers of production use recycled materials, such as wood, steel, or plastic, in the production of the furniture. This is an effective way of reducing the carbon footprint on the environment. Besides, the method is cost effective as well. The finishes on such furniture production are done with melamine and veneer on a substrate that is made from resin and chipped wood.
This may also contain wasted wood and forest trimmings. The glues used contain less formaldehyde content. The materials that are used in recycled furniture consist of such materials as workstation legs, steel frames, and modesty panels, apart from recycled wood.  The fact that the materials are recycled does not make the furniture less durable.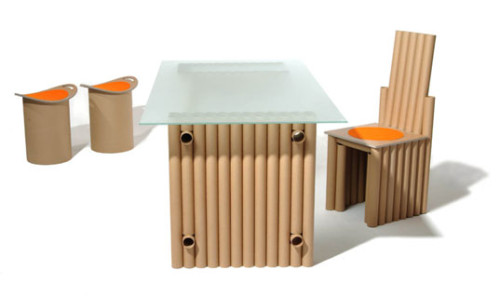 Can the furniture be reused in future?
The important features that must be considered besides the recyclability factor are versatility, reusability, and lifespan. It must be ensured that they are durable as they require high tenacity and durability for rugged use in office. These furniture producing houses offer services is disassembling and reassembling when needed.
Check for environmental standards
For this matter, it becomes important to check the certification the company has received. It is also important to check if the materials used are certified by environmental standards. If the furniture is made of wood, it should be checked if the wood holds a certificate by the environmental standards. The key idea in making a selection of sustainable furniture for the office is to make sure that the earth and the environment are ensured safety.
Locally produced furniture
One of the most useful ways to conserve energy and therefore the earth is to go for the furniture that is locally produced. Whereas imported furniture may apparently sound stylish, sophisticated, and fashionable, these features are in no way compromised when it is locally produced. The fact that they are imported increase their production cost besides increasing the amount of energy spent in transportation. Whereas, for the furniture that are locally produced, the amount of energy spent is minimized to a great extent and therefore the cost of production also lowers. This in turn also affects the price of the furniture that is also reduced considerably.