A center table grabs a centralized position in the living room and thus grabs the attention. Though there are a number of materials from which center tables are made, wood defines a separate class in itself. A homeowner, today, is presented with ample wooden center table designs to choose from.
1. Trio Table
The Trio Table speaks modern art. Made in two pieces, one portion slides into another. With no defined legs, the table grounds itself in the most modern way. Coming in combination of rugged black and polished white, the table offers much space. The Trio Table forms the most appropriate piece of furniture when a home plays host to a party.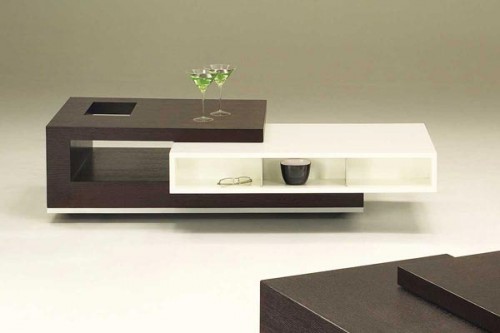 2. Modern Floating Table
This center table uses minimal designs and is yet elegant as well as sophisticated in its own way. The table top is made of wood clamped to square sheets of unbreakable glass on either side. The table denies taking traditional legs as the glass sheets do work making the table appear as floating. The table top can be used for displaying showpieces.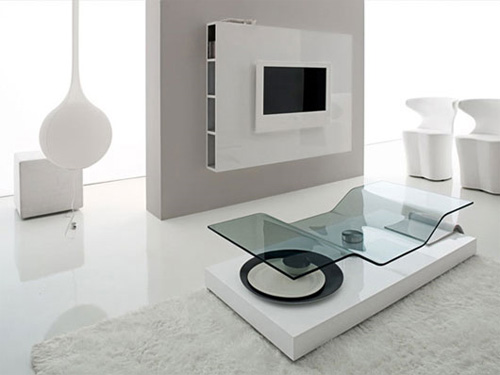 3. Modern Black Multi-layered table
Innovation is at its best in this exquisite piece of furniture. The table stands up on just a few wooden blocks. Simple yet sophisticated, the center table is classy and modern. The table offers much open space perfect for keeping magazines on one half and wine glasses or coffee cups on the other.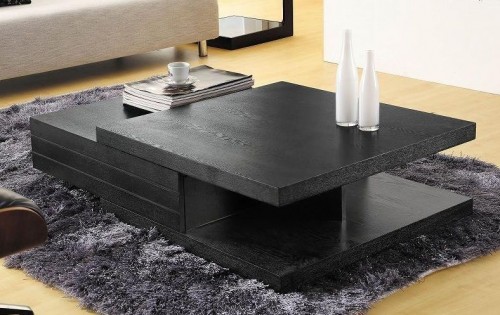 4. Jengo Table
A table in two pieces, the Jengo Table, forms one of the most modern wooden center table designs. Coloured in shining black, the table consists of two parts. The table takes the form of two rectangular blocks which is joined on either side by blocks of wood and cut in halves vertically. This being among the simple piece of furniture, the table does away with the need of legs.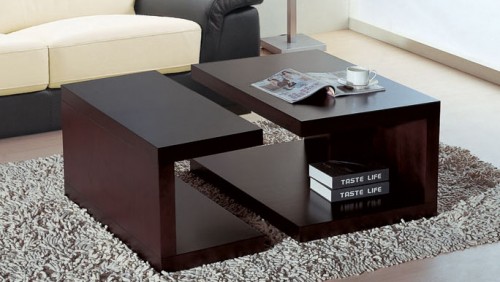 5. Keel
What can be more modern than this piece of furniture? A square table made of Birch plywood with an oak effect wood veneer. A slim block of wood forms the table top and continues down to the base making for one of the sides of the table. Another slim wood block stands at the center attaching the table top with the base.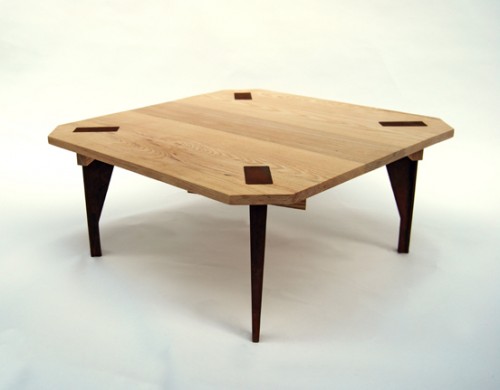 6. Walnut White Lacquered Glass
This center table measures larger than normal and is most appropriate for large spacious living rooms. A large sheet of white lacquered glass forms the table top. Placed on a thick wooden sheet of the same size as the table, a large wood block of a smaller size places itself just below the table top aligned with two adjacent sides of the table. There are no traditional legs to this table that forms one of the modern wooden center tables.
These ideas offer themselves to serve the needs of a modern day living room that seeks to remain classic in its feel.