A living room is an important space in any home whether you are living on your own or with a family. This room is the place where your guests and family will spend most of their time and choosing the right furniture for this room creates a pleasing atmosphere while enhancing the overall appearance of the room. While choosing the living room furniture for your home, you have to ensure that the furniture will hold up against the wear and tear of the daily life while also leaving ample space to move freely. Plans such as taking the measurements of the room and creating a floor plan help in determining the space required for the furniture and also in planning different ways so as the furniture rightly fits even in tight spaces.
Considering some of the elements such as where to buy and what you need actually make sure that you do not end up buying the furniture items that you do not need.
Things to consider
There are some steps to consider while selecting and placing the living room furniture so that you don't run out of space as you walk between the furniture. Furniture such as the sofas, chairs coffee tables, side tables and end tables should have at least a yard of space between them to help you walk freely. Checking the doorways is another important factor and it helps in preventing any mishaps during the delivery of the furniture.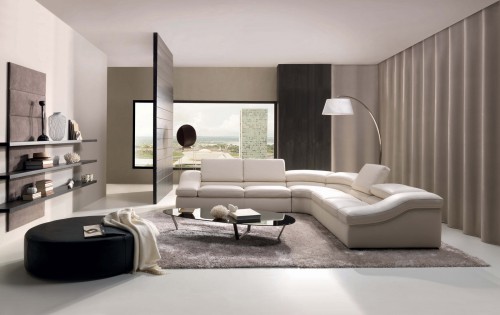 Getting a better visual
Visualizing the room with all the furniture in place even before you buy them helps in purchasing the right stuff for your home. It also helps in determining the space required for the furniture and selecting the place on the floor. You can spread out some news papers or even use a tape to mark the space for individual items.
No matter how the living room is used, it is always good to buy the furniture which is sturdy and stain-resistant. Alternatively, you can select the furniture that is made out of delicate fabrics if you only have occasional guests. There are many resources where you can buy both these types of furniture that will go with the natural architecture of your room. Furniture stores such as FabSofas are an ideal option for people looking for elegant and affordable furniture for spacious as well as tight spaces.
Picking the right pieces
Most of the modern homes contain some of the design elements in themselves that help you determine the best type of furniture for the room. While cabin décor is a good choice for homes having a rustic fireplace, modern furniture is the best option for apartments.
Whatever the furniture you choose for the room, you should always keep in mind that the purchase is actually an investment in the long run. Furniture made of solid wood and high-quality materials such as stain and scratch-resistant fabrics will not only lasts longer but also makes you feel more comfortable.