If the front of the home is featured with staircase, then it is the first and most important detail that your guests observe. Try to create an attractive look for the staircase so that it will enhance the tone of your entire house.
If the staircase is made of wood, then there are several ways to enhance the wood staircase. Decorating the wooden staircase will give you an enhancing appearance to the whole house. To find the right choice, consider the wood staircase design ideas to get a creative look.
Here is the list of wood staircase design ideas:
A most common method to complete the finish of wooden staircase is stain. You will find wood stain in various colors that range from honey to dark brown. You can consider the application of polyurethane to keep the wood in its natural color. Stain will give the stairs a warm and natural look to complement several architectural and decoration styles.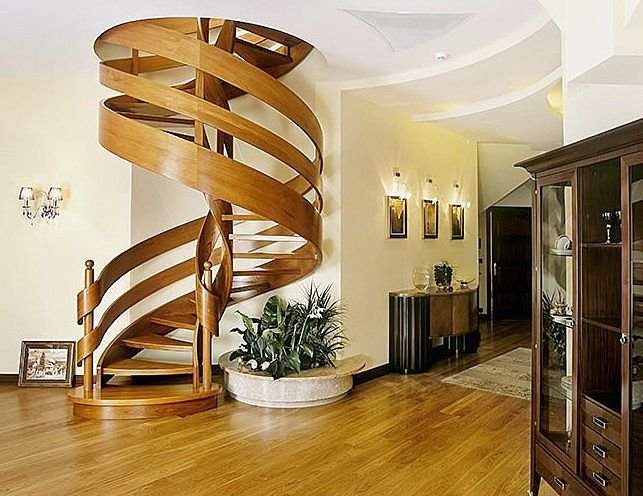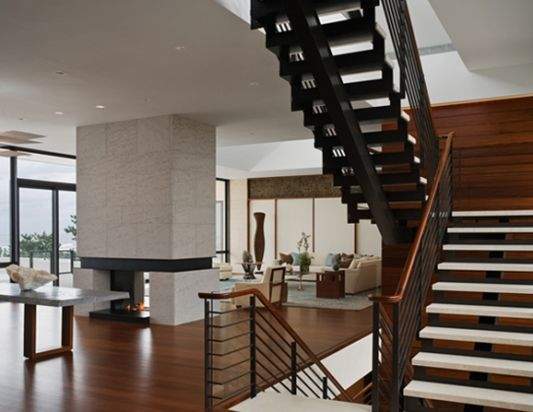 Painting is another popular way among the wood staircase design ideas. If you want to get bolder look to the staircase, you can consider painting the case. You will find several colors that can match with rest of the home decoration. Most people prefer white color to attain that fresh and clean look. In case the staircase wood is damaged anywhere, you can consider darker colors such as brown, navy or black. If you want to get funky look, you can consider painting the risers and treads with different colors.
Another popular one among the wood staircase design ideas is adding the runner. A runner adds an attractive look to the case. Runner is a narrow carpet piece that has the shape of your stairs. Prior installation, the runner is attached to the pad in order to provide a cushion feel. Staircase runners are available in various colors, textures and patterns so that you can choose the runner that matches with your rest of home decorations. One of the great benefits of using runner is, it doesn't cover the entire stairs like carpet, so that you can enjoy the warmth and natural look of wood stairs.
Adding stair decals is another way to decorate the wood staircase. Decals are like wallpaper which you can peel off and stick anywhere on the staircase. They are available in various designs and patterns from which you can choose the one that matches with other decorations. Consider designs like flowers, stars, fish or birds. To peel off the decals easily, make sure that the staircase is well finished.