Whether you are buying furniture for the first time or are just looking to upgrade your home, choosing the right furniture for your home can be a tedious task. Home Staging is a way of creating a personal home for sale with best furniture and interiors. However, there are a few helpful tips that you may need to follow to buy the right furniture that will compliment to the layout of your home. Following these simple steps will ensure that you will not end up buying furniture that will not fit inside your home.
Going neutral
Large pieces of furniture such as the sofas, couches and tables need to be in neutral colors so that they will not restrict your idea of changing the appearance of the rooms with the time. Instead of choosing the furniture items that have huge designs and complex patterns of fabric, it is better to choose the ones with light colors. If you are too flowery and want to add some flavor and energy to the living space, it is a good option to decorate your living room or any other spaces by experimenting with the accessories rather than with the furniture.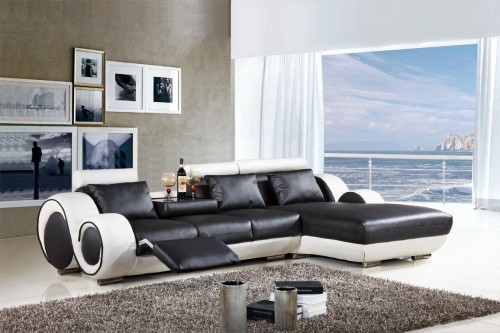 Know what you need
It is important that you buy the right number of furniture pieces to furnish your living space adequately so that your room doesn't end up looking too cluttered or too empty. Staging your room appropriately before purchasing the furniture comes in as a rescue in these situations. Use ribbons or painter's tape to mark the areas where you wish to put different items such as the sofas, love seats, tables and couches. You can also use pillows and blankets to mark the areas.
Quality over quantity
Furniture can be expensive and at the same time it can be long-lasting. Choose only the items that you judge will go with, and will also improve, the overall appearance of your home. Always remember that your living room can accommodate only up to five pieces of furniture unless it is very large. Select items from brands having a good reputation and you will be able to use the furniture even for a decade. In addition, you don't have to worry about the costs of replacement which is usually the case with buying cheap furniture.
Where to buy
There are so many different styles of furniture available in different ranges, that shopping for the right pieces sometimes becomes difficult. There are also stores such as 4living that design the furniture pieces keeping comfort and style in mind. Buying furniture from these stores will ensure that they last long and also accentuate the living room area. These stores also help you decorate your rooms cleverly even with little space and can even help in highlighting the appearance of the rooms by adding some decorative lamps, rugs and carpets.
Even if you are on a low budget, planning which furniture pieces are of most importance and buying  only those will ensure that you enhance the décor of your home wisely. You will also feel that you are not missing vital pieces of furniture as time goes on.