When it comes to creating the perfect styling for your bedroom, the perfect bed is arguably the most important element. Whether your room is a traditional, classic style or full of chic modern furniture, bedrooms are far more sumptuous and invitingwhen they have the perfect accessoriesand beds play an important role in making them perfect. A wooden bed or headboard adds a charming rustic feel to any space, but deciding on the perfect style for your space can be a daunting prospect. Here we examine a few considerations when choosing a solid wood bed.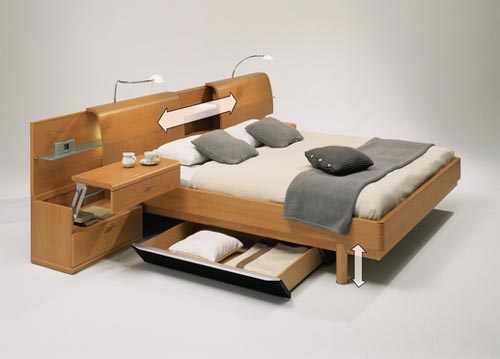 Consider your bedroom
When renovating your bedroom, planning the layout of the space is highly recommended before you start purchasing furniture, as a wooden frame can take up more room than you might anticipate.If you are short on space then a simple, minimal bed frame in metal or wire will make the room feel less full, but a solid wooden frame like the Harmony bed from Bedz R Us never fails to look classy and sober. If you're worried about it feeling heavy or clunky, you could always opt for a slatted headboardto create a more airy, seaside feel. Take care to choose a sturdy, high quality frame, ideally made of solid wood rather than veneer, since good quality wood lasts for years.
Choosing your design
If your space is traditionally furnished with neutral décor and classicaccents, it will be perfectly offset by a dark wood bed with a solid headboard as a centrepiece: this will bring the various decorative elements together to complete the room's design, making the place more inviting and cozy. For a contemporary and grown-up feel in the bedroom, lighter-coloured oak and walnut furniture is a good choice; choosing a colour and grain to complement your chosen wall colour can look very classy, as can pairing paler wood with metallic accents such as bedside lamps and cupboard door handles in brushed chrome.An oversized headboard in walnut veneerwill add a sober tone, while oak and birch and other mix finishes work naturally together in creating a lighter-coloured scheme.