For improving the exteriors of your house, wall cladding offers the ideal option. Your walls have to endure various seasonal atrocities and they normally fade after a specific time period.  As a result, it leads to creation of poor impression of your house before the visitors. The benefits of using external wall cladding are many and these include some of the factors listed here.
Heat control
Once you clad the exterior walls of your house, it will act as a natural shield to protect your house from the excess heat from the sunlight. It absorbs the light to prevent you from suffering against unbearable warm temperatures inside the house in summers. Apart from that, it also protects the walls from expanding and prevents the cracks.
Noise Control
It has been found that house whose walls that have external cladding have witnessed major reduction in menace from outside noise. It is because the newly coated layers have the tendency to absorb sound waves much effectively than the existing coating layer on your walls. It is due to this feature that people in industrial zones are now applying fresh color coats to stay protected from the noise from outside.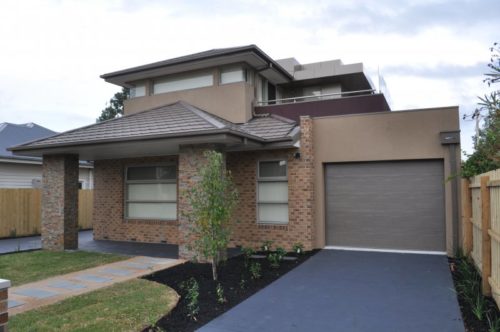 Moisture Absorption
Another reason for the ugly appearance of your external walls is the accumulation of moisture that corrodes the beautiful color paints on the walls. Once you clad the exterior wall with good quality paint, it will facilitate perfect flow of air inside tiny gap to prevent formation of moist rust on the walls.
Prevention of Wear and Tear
Cladding of your exterior wall makes it quite strong under all-weather condition and prevents from damaging the bricks. It also ensures perfect regulation of outdoor and indoor temperatures and thus never gives the chance of expansion and contraction of pillars and bricks. You can use vinyl and brick siding due to their strong endurance capacity and longevity for cladding the external walls.
Adding Style Statement
Wall cladding also gives you the chance of experimenting with a number of stylish combinations. You can apply various colorful paints that might suit you and the home. Before applying any paint, you can consult an experienced contractor regarding the use of ideal combinations for wall decorations. The major benefit of wall decoration with exterior cladding is that the decoration will remain intact irrespective of the change in weather.
Increasing Home Value
Finally, wall cladding helps you in getting highest amount for your home if at all you want to move into a new home. It is due to the fact that cladding enhances the overall beauty of your home to such an extent that the purchasing value shoots up automatically. Bidders who will pay the maximum price shall acquire your house.
These are some of the benefits of using external wall cladding that you can consider while applying fresh color coat on your walls. It is better to be in touch with an experienced agency to get the work done professionally. Otherwise your effort shall go in vain. In case you can spend more money, we would recommend to use best coating combinations.