In the architectural styling of a home, the exteriors are equally important as are the interiors. People should try to get the best of the modern exterior designs for their home with the help of expert designers. While getting the design done people should try to get the best materials for the exteriors. Some of the materials that can prove to be good are copper, stone, bricks, steel and wood. Along with good colors people can also use exterior lights at appropriate places.
Using good landscaping designs inside and front yards provide good welcoming transitions from the street towards the door. It also buffers between the house and different public places around it. Today many architects focus on designing the exteriors that have proper functionality, beauty, local building codes, and suitability. A modern exterior design is mainly guided by the needs of the home owner and also depends on the experience of the designer. The design can be something innovative and completely new or something traditional that reflects early styles.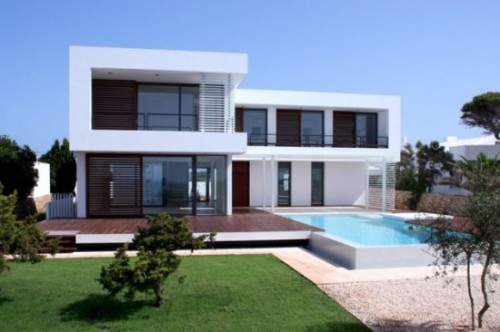 While people get a new home designed for themselves they either go for some modern home or a traditional home. Modern design includes the designs that are trending in current times while many people like to keep it simple and traditional. Some of the things involved in the house plan designs are:
Exterior designing
The modern exterior designs will have simple footprints and clean lines. These houses appear somewhat box type from the streets and using different materials in the exterior can break up the outer portion visually. The usage of wood, Facades of stucco, glass and concrete will give the exterior part of the house a good visual appeal.
Open planning and natural lighting
While planning the design of modern homes, one should focus on giving way to natural lighting. The use of high ceilings, well designed floor plan, and large windows give openness and proper sense of space. These days, instead of building more rooms as compartments within a home, people choose to design the home in such a way where different rooms open up to the outdoor spaces giving it a more complete look.
Patios, courtyards, and porches bring the indoors towards the outdoors and give an illusion of a spacious home. The home designs are made flexible and according to the lifestyle of the owners. There are large living rooms and dining areas that open up through terrace or a deck. These open designs help in providing good ventilation and one should try to align all the rooms properly in the home.
Environmentally friendly
The modern exterior design is made keeping in mind the global warming effects. There are many architects who are using different techniques to make environmentally friendly exterior designs. The design plans have simple exteriors and are also complemented by open interiors that maximize light and space around the house.