Landscape architecture involves investigation of existing ecological, social and geological processes or conditions systematically along with design which will be producing desired outcome. It is regarded as a field which is a multi-disciplinary one and that incorporates some, if not all, aspects of – horticulture, botany, the fine arts, industrial design, architecture, geology, earth sciences, geography, environmental psychology and ecology.
Landscape architecture has its origin well before the 1800s when it mainly comprised of garden design and master planning for palaces, royal properties, manor houses, government centres and religious complexes. Works done by Andre Le Notre at Palace of Versailles and Vaux le Vicomte are a few examples.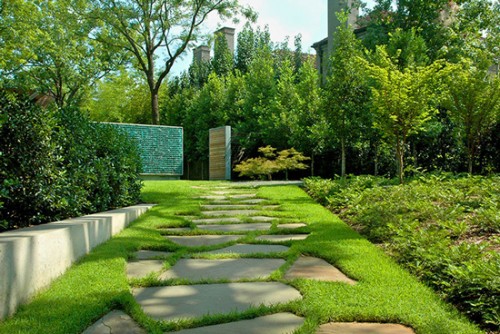 In 1828, Gilbert Laing Meason coined the term 'Landscape Architecture' and it was used as a title for the first time professionally in the year 1863 by Frederick Law Olmstead. It was well until the late 19th century, when professionals associated with designing landscape started referring themselves as 'Landscape Architects'.
This was established only after noted personalities from the world such as Beatrix Farrand and Frederick Law Olmstead founded ASLA (American Society of Landscape Architects) in 1899. In 1948, Sir Geoffrey Jellicoe founded IFLA at Cambridge, England. It represented 15 countries from North America and Europe. Later in 1978, its headquarters were shifted to Versailles.
Urban planning spread its wings throughout the 19th century, giving emerging city planning and traditional landscape gardening a great platform to showcase its talent. A series of parks were completed by Frederick Law Olmstead, which even today influence the practice of landscape architecture. This series includes New York City's Central Park, Boston's Emerald Necklace and Brooklyn's Prospect Park. The several activities which essentially form a part of this form of architecture include:
Planning and scaling of new projects
Sustainable development
Public infrastructure and civil design
Storm-water management including green roofs, rain gardens, treatment wetlands and groundwater recharge
Site and campus design for government facilities and public  institutions
Botanical gardens, parks, arboretums, nature reserves and greenways
Recreational facilities such as golf courses, sports facilities, playgrounds and theme parks
Industrial parks, commercial developments and housing areas
Master planning and designing of residence and estate landscapes
Transit corridors, bridges, transportation structures and highways
City and town squares, pedestrian schemes, urban design, parking lots and waterfronts
Renewal of small to large urban planning and design
Recreating historical landscapes, tourist destination and natural parks
Conservation studies and appraisal of historic garden
Power stations, dams, reservoirs, reclamation of major industrial projects or industry applications
Landscape assessment, environmental assessment, land management proposals and planning advice
Offshore and coastal developments and mitigation
Landscape managers use their landscape process knowledge in advising on the landscape's care and development for the long run. They work in nature conservation, agriculture and forestry. Landscape scientists possess special skills such as hydrology, botany, geomorphology and social science. Landscape planners and green roof designers are also associated with such projects.